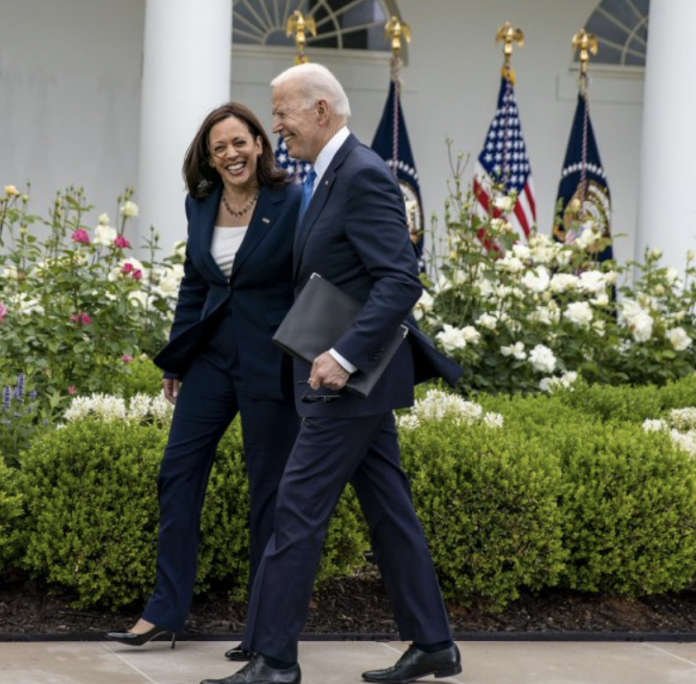 Thoughts about Joe Biden's inability to serve as president have existed long before he stepped into the Oval Office as commander in chief.
During the 2020 presidential election, then-candidate Biden's behavior on the campaign trails made many Americans question his fitness. Frequent stammering during speeches and lashing out at voters are just a couple examples of conduct that engendered concern.
With Biden in office, nothing has changed regarding concerns about his fitness, or lack thereof, to serve as president. Even now, President Biden openly states that he will land in "trouble" for talking with the press; Biden has also openly admitted that he's "not supposed to" engage in unfiltered interactions with the media.
Amid all this, a new poll shows that more than six in ten Americans believe Vice President Kamala Harris will wind up completing Biden's 2020-2024 presidential term.
The latest poll on the Biden-Harris administration
Earlier this week, McLaughlin & Associates conducted and released a poll regarding the likelihood of Harris becoming president before Biden's term comes to an end. The responses found turned out to be quite interesting.
64% of individuals surveyed by McLaughlin & Associates expressed their opinions that Harris will "likely" ascend to the presidency by 2024. Then, 30% stated that the prospect of Harris becoming president before Biden's term wraps up is "very likely."
When breaking down the responses into partisan demographics, the results grew even more telling. 50% of Democrats and 77% of Republicans view it likely that Harris will finish up Biden's term as president. Even 51% of Americans who voted Biden into office agree with this sentiment.
Between now and 2024
If the McLaughlin & Associates poll is any indication, a fair amount of people in this nation have concerns about Biden's fitness to lead as president. Just earlier this month, more than 100 ex-military officials signed a joint letter warning that Biden is a danger to the U.S. Constitution.
Between now and 2024, Republicans will have their hands full. The GOP remains determined to push back against the policies coming from the Biden-Harris administration; ultimately, the 2022 midterms will prove to be the true test of whether this happens.
If Republicans are back in the House and/or Senate majority, a check on the current administration will significantly change present dynamics in D.C. According to other surveys, Republicans are projected to take back the House of Representatives.