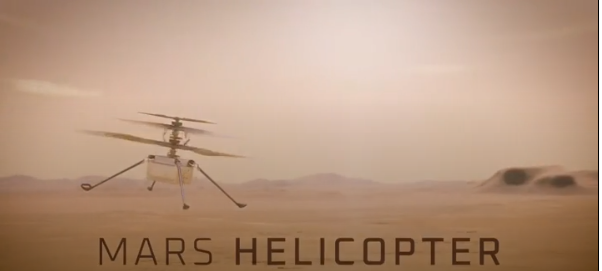 NASA's Mars Helicopter, called Ingenuity, is hitching a ride to the Red Planet with the agency's Mars 2020 Perseverance rover, which lifted off on an Atlas V rocket from Florida's Cape Canaveral Air Force Station on July 30.
Ingenuity is the first-ever helicopter designed to fly on another planet. While Project Ingenuity is an experimental mission, its prime objective is to test powered flight on Mars. If the mission succeeds it will shape the future of Mars exploration. 
Securely tucked underneath the rover, for the next six months, Ingenuity will travel to Mars. The mission is scheduled to land on Mars on Feb. 18, 2021. It will be a few months later that the rotorcraft will attempt the first-ever flight through another planet's atmosphere. 
Although the development of the rover began 10 years ago, engineers at NASA's Jet Propulsion Laboratory in Pasadena began working on the design for a lightweight aircraft that could fly on Mars in 2014. Testing of a succession of models continued up through January 2019, when the design passed its final tests.