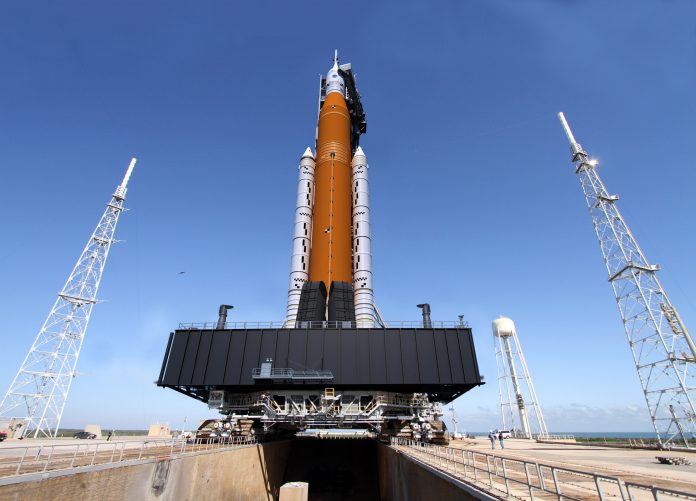 "That's one small step for man, one giant leap for mankind."
T
hose words, an iconic piece of American history, sparked the imagination of a public that was exhausted by the unpopular Vietnam War, was still reeling from the recent assassinations of Robert F. Kennedy, and Dr. Martin Luther King Jr., along with the rioting that accompanied Dr. King's murder, and was fresh off the heels of a divisive election. The NASA space program and its subsequent launches continued to provide a reprieve for a country which, over the next few decades, would change drastically, becoming a symbol for what we could accomplish as a country, and later as a symbol of peace and healing as the Soviet Union fell and the US partnered with the Russians in the Shuttle-Mir Program.
Once again, we are in trying times, at a divisive moment in history where political discourse has reached an impasse, and we are bombarded by 24-hour loops of pornstar affairs, celebrity misbehavior, and rhetoric from both sides of the aisle that shows no sign of civility. It is in times like these that a renewed space program can once again capture the imagination of a tired populous, propelling America, and mankind itself, to new heights.
The Space Launch System promises to do just that. Mankind has not visited the moon since Apollo 17 landed there in 1972. In fact, the Apollo 17 mission was the last time a manned spacecraft ventured past a low Earth orbit, over 45 years ago.
The Space Launch System is a new rocket design that will allow manned space exploration, for the first time in history, to extend beyond the moon. This propulsion system will not only allow humans to venture farther into space than we have ever been, but will allow us to take heavier, more complex equipment for a more sustainable environment in space. This new system, with its expandable design will allow the flexibility to eventually scale up for travel to Mars.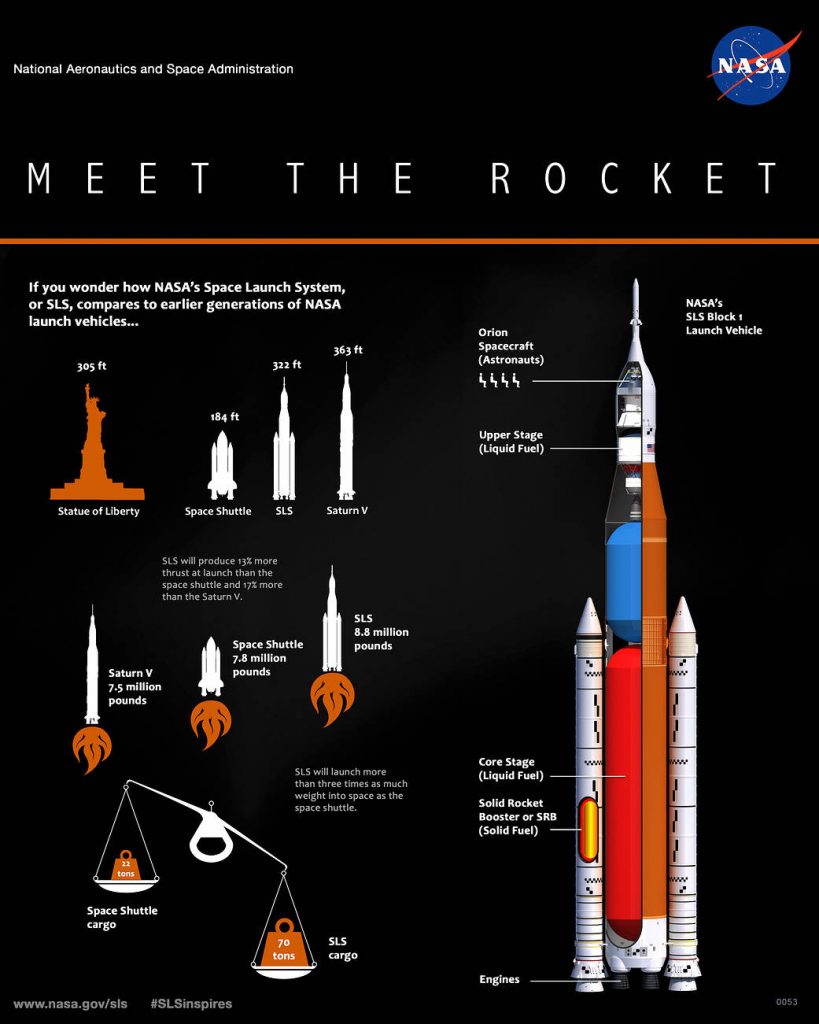 This is the first heavy-payload rocket innovation since the Saturn V rockets in the early 70's, marking NASA's renewed interest in exploration of deep space. Deep space exploration is important for scientific reasons. The ability to take heavier, more sophisticated, equipment will allow greater exploration of the moon's resources, and possibly, colonization; an exercise that would provide a case study in a potential colonization of Mars. The ability to operate outside of the lunar orbit will create new opportunities to understand the universe around us, and even our own planet.  
Beyond extraterrestrial discoveries, the revival of manned missions beyond low Earth orbit will become a catalyst for new technological innovation. CAT scans, athletic shoes, and baby formula are all innovations that have been developed from technologies originally meant for space travel.
It's time for us to return, once again, to a place that has captivated generations and ignited our imagination and our ideas about what is possible. It's time for us to explore the universe around us and to stretch the limits on our range. The Space Launch System is the rocket that will propel us forward.