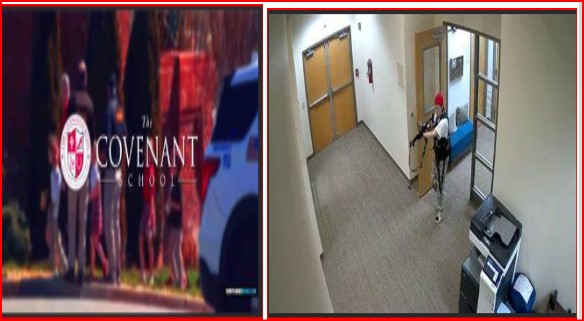 News of a mass shooting at a school in Nashville, Tennessee, broke out on Monday, March 27, 2022. Six people, including three children and three staff members, lost their lives when Audrey Hale opened fire inside The Covenant School. 
Three students Evelyn Dieckhaus, Hallie Scruggs, and William Kinney (all aged nine), and three staff members Katherine Koonce, 60, Cynthia Peak, 61, and Mike Hill, 61, were killed by the shooter.
The 28-year-old former student had reportedly sent a series of chilling messages to her friend, Averianna Patton, 14 minutes before the attack.  
The murderer was a graphic designer who attended Nossi College of Art. It does not appear Hale had any criminal record before Monday's massacre. However, Hale did have a history of mental health issues.
Police have identified the suspected shooter by their name at birth. But Hale was reportedly a transgender man who used he/him pronouns. And the suspect's social media accounts indicate that Audrey refers to themselves as Aiden.
Last Message to a friend
In the direct messages sent to Patton, Hale revealed her plans to die by suicide and warned her friend that "something bad is about to happen." She even mentioned leaving behind enough evidence and signed off with, "This is my last goodbye."