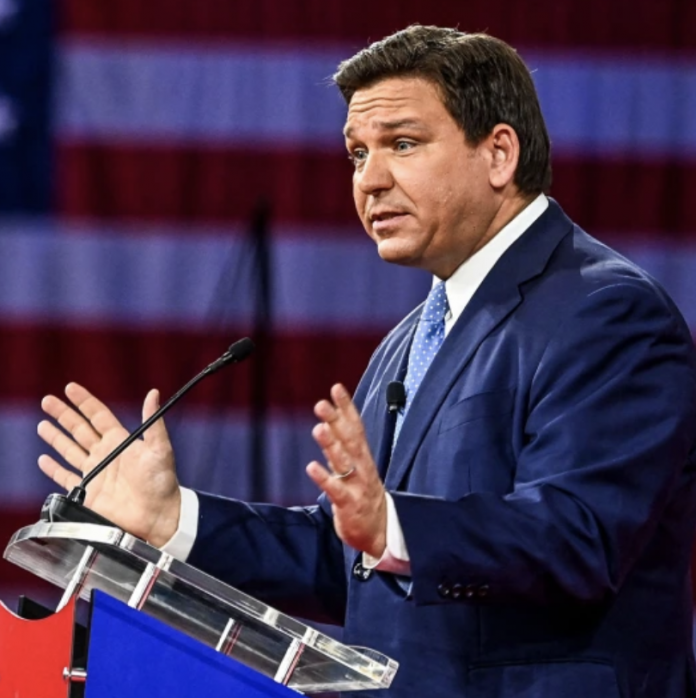 Human trafficking continues to be a major problem in society today. By definition, human trafficking involves unlawfully transporting individuals in order to reap benefits from their services or labor.
Countless people suffer under enslavement to human traffickers today. The individuals who choose to purchase from human traffickers remain just as guilty as the traffickers themselves.
Unlike other issues, human trafficking is not political. However, amid controversies surrounding illegal immigration, Republican Governors Ron DeSantis and Greg Abbott have been incorrectly labeled as human traffickers.
False and politically charged accusations of human trafficking are deeply dangerous; they likewise do a disservice to millions of individuals who are currently victims of human trafficking.
Now, a national security analyst is sounding the alarm about the accusations of human trafficking directed toward DeSantis and Abbott.
Setting the record straight
Both Republican governors stand accused of human trafficking because they moved migrants from border cities into left-wing cities like Chicago, Washington DC, and Martha's Vineyard.
Frank Figliuzzi, an analyst of national security, made it clear he doesn't agree with GOP governors making these calls. However, Figliuzzi likewise warned the left against labeling them as human traffickers.
According to the national security analyst, while he doesn't personally agree with DeSantis or Abbott, these acts of transporting migrants to left-wing cities do not constitute a breach of human trafficking statutes.
Later, Figliuzzi claimed he believes both Republican governors may be in breach of other laws. Yet, this sentiment was not widely shared regarding the Biden administration, which has transported illegal immigrants to Jacksonville, Florida and other communities.
On transporting migrants across America
Some Americans have accused Democrats of only caring about migrants' transportation once they started arriving in left-wing cities. Again, when Biden had illegal immigrants dispatched across the country, he never faced accusations of human trafficking.
People don't have to like DeSantis or Abbott. They don't have to agree with how Republican governors view illegal immigration. Though weaponizing the evil of human trafficking to make a point in politics remains unacceptable.
Raising genuine and legitimate awareness about human trafficking and dismantling this evil remains more imperative than ever.
Anyone who wishes to report what they believe to be human trafficking can contact the National Human Trafficking Hotline via phone at 1 (888) 373-7888 or by text at 233733.