According to documents filed in court, Musbach started sending and receiving explicit photos and videos with the then 13-year-old in 2015.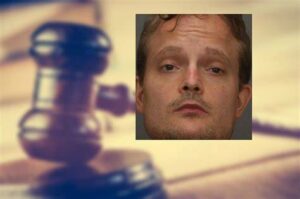 Darknet murder-for-hire site
When the 14-year-old's parents discovered the troubling internet relationship, they reported Musbach to their local police. 
In March 2016, Musbach was arrested by the Atlantic County police on charges of child pornography.
The indictment says that Musbach "decided to have the victim killed so that the victim could not testify against him in the pending criminal case." 
For 13 days in May 2016, Musbach communicated with the admin of a Darknet murder-for-hire site. 
The website said was offering "contract killings or other acts of violence in return for payment in cryptocurrency." And Musbach arranged for a murder-for-hire for the unnamed teen victim. 
He even asked the site's admin if 14 was too young for a target. And he was assured it wouldn't be a problem.
Musbach paid the bitcoin. And then he repeatedly messaged the site asking when the hit would take place.