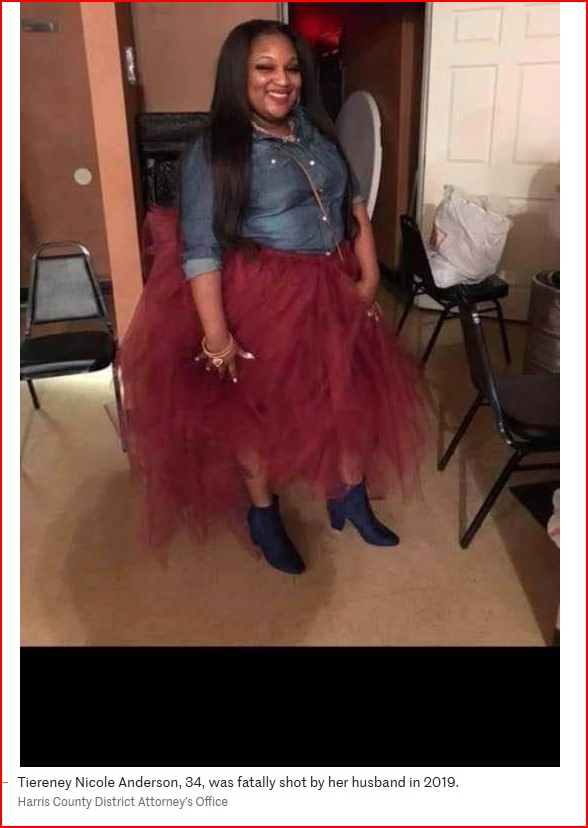 Harris County District Attorney Kim Ogg announced Saturday that a Houston man convicted of the 2019 murder of his wife was sentenced to 38 years in prison Harris County District Attorney Kim Ogg announced Saturday.
Mark Anderson, 36, is accused of trying to make it look like a case of self-defense by shooting himself.
On Friday, after a week-long trial, Anderson was sentenced for the murder of Tiereney Nicole Anderson, 34.
 She was killed in the couple's home in northwest Harris County on the 10100 block of Wild Hollow Lane.
According to Ogg's news release "This man not only killed the woman he had sworn to love and cherish, but he faked a crime scene to make it seem like it was her fault." 
 "We're glad that the jurors saw through this obvious ploy to escape accountability and decided to put him behind bars for decades where he won't be able to hurt any more women."
2019 murder after years of abuse
Anderson reportedly killed his wife with a shot in her chest with a .40-caliber pistol. Then in an attempt to make it appear it was self-defense, he shot himself. And told first responders his wife had shot him during an argument, according to Ogg.