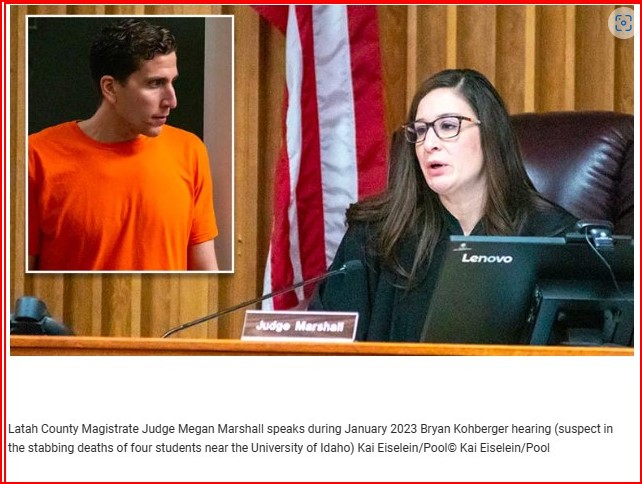 On Friday, attorney Shannon Gray filed an appeal on a Latah County judge's gag order.
Gray represents the family of the murdered University of Idaho Kaylee Goncalves. And they are appealing the judge's gag order being extended to the families of the victims.
On Wednesday, Judge Megan Marshall issued an amended gag order in the Bryan Kohberger case. Her new order restricts the remarks of attorneys for the victims, their families, and potential witnesses. It had previously covered investigators, the prosecution, and the defense in the case. 
Kohberger, 28, is the only suspect in the November 13 stabbing deaths of 4 university students. Kohberger was a Ph.D. student at nearby Washington State University. And is not expected to go to trial until at least June.
The case has been in the headlines daily drawing national attention for over two months.
The attorney claims the gag order is unconstitutional
According to Gray, the order is "facially overbroad and vague." The filing claims it is unconstitutional to stop victims' families and attorneys from speaking with the media.