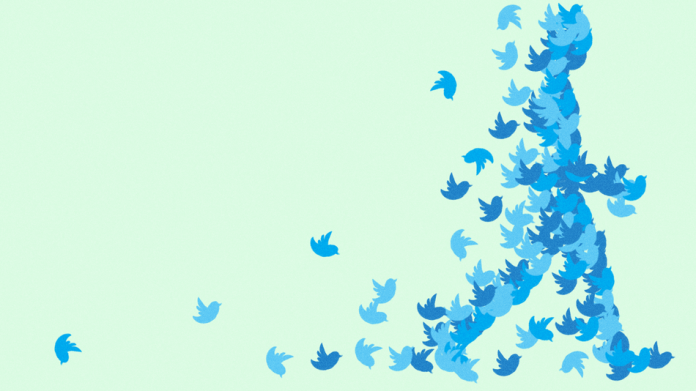 Twitter (NYSE: TWTR) rolled out on Tuesday a brand new but familiar feature called Fleets that allows users' posts to auto-delete in 24 hours. The social network said the feature is for "momentary thoughts."
The Fleets feature is very similar to Snapchat and Instagram "Stories" and other platforms. It is just the first of some of Twitter's upcoming innovative features. 
Fleets facts
Twitter announced Fleets on the Twitter blog with a lengthy blog post from Twitter's Design Director Joshua Harris and Product Manager Sam Haveson which explained that they created Fleets to make it easier to communicate for users that feel too much pressure from the "public" and "permanent"  idea of Twitter.
"Twitter's purpose is to serve the public conversation – it's where you go to see what's happening and talk about it. But some of you tell us that Tweeting is uncomfortable because it feels so public, so permanent, and like there's so much pressure to rack up Retweets and Likes. That's why, unfortunately, there are so many Tweets left in drafts!"
Users are now calling Fleets the "Coward Tweet." 
That thing you didn't Tweet but wanted to but didn't but got so close but then were like nah.

We have a place for that now—Fleets!

Rolling out to everyone starting today. pic.twitter.com/auQAHXZMfH

— Twitter (@Twitter) November 17, 2020
The blog detailed that "Your followers can see your Fleets at the top of their home timeline. Anyone who can see your full profile can see your Fleets there too. If you have open Direct Messages, anyone can reply to your Fleets. If you want to reply to a Fleet, tap on it to send a Direct Message or emoji to the author, and continue the conversation in your Direct Messages. Learn more about how Fleets work here. Fleets will be updated over time with new features, based on your feedback."
Unlike other tweets, Fleets can't be retweeted and they don't receive retweets, likes, or public replies. Users can only react or respond to them with reaction emojis or a direct message, exactly how it's set up on Instagram and Snapchat.
Fleets can contain media, and a Fleet can also be embedded into Tweets. 
Twitter beta-tested the feature in Brazil, India, and Italy and is now releasing it internationally. The social network plans to add more features like audio tweets and direct messages (DMs). It also wants to expand its 280-character limit. 
In 2020, Twitter has been in the news for the Twitter Hack, an FCC investigation, and the D.C. "Big Tech" anti-trust hearings.
—————————————-
Have a story you want USA Herald to cover? Submit a tip here and if we think it's newsworthy, we'll follow up on it.
Want to contribute a story? We also accept article submissions – check out our writer's guidelines here.