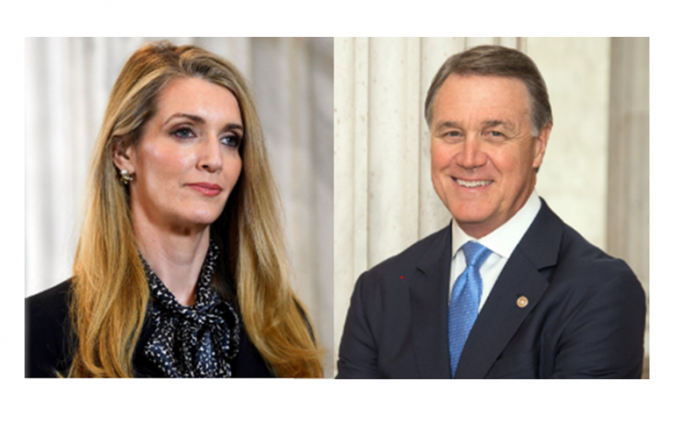 With control of the Senate on the line, Republican Senators David Perdue and Kelly Loeffler of Georgia are hell-bent on preventing the dominance of the Democratic party in Washington.
The two reportedly held an early advantage over the airwaves in their two runoff races, which will decide whether President-elect Joe Biden sits down in Washington with a Senate majority to push his policy agenda or a Republican-led chamber that could stifle his plans.
Based on Kantar's Campaign Media Analysis Group, political parties have already spent more than $126 million to advertise for the seven-week campaign. The Republicans exceed Democrats $77.2 million to $49.3 million, CNN reported.
Both Perdue and Loeffler earlier failed to hit the 50 percent threshold on Election Day, pushing the runoff with their Democratic opponents Jon Ossoff and Raphael Warnock on January 5.
In a tweet on Thursday, Perdue cited the importance of winning the battleground state in "saving America."
"The people of Georgia know what's at stake in this election. @KLoeffler and I are the last line of defense against the Democrats' radical socialist agenda," he said. "We need your help to defeat them & save our country! We win Georgia, we save America."