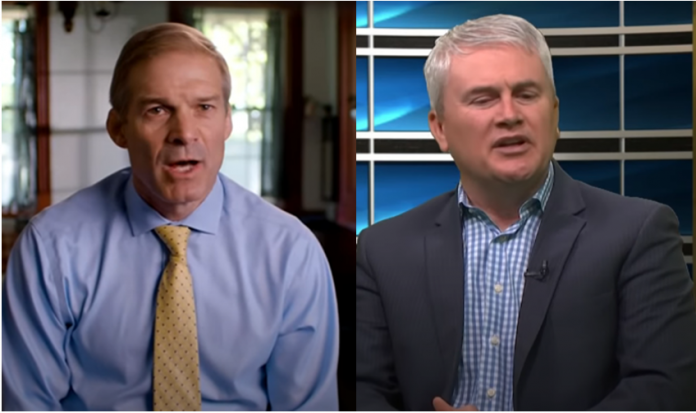 Ranking Republicans on House Oversight and Judiciary Committees have demanded a congressional probe into supposed "irregularities" linked to the 2020 presidential election.
Jim Jordan of the House Judiciary Committee and James Comer of the House Oversight Committee wrote a letter to Democratic House panel chairpersons Jerrold Nadler and Carolyn Maloney to immediately hold hearings on the alleged voter fraud that took place in the elections.
"We urge you to immediately convene hearings to examine the integrity of the 2020 election amid troubling reports of irregularities and improprieties," Jordan and Comer, the most senior Republicans in their own committees, wrote in a letter.
They added, "Given your role as leaders of a political party that spent four years baselessly calling into question the legitimacy of the 2016 election with debunked allegations of Russian collusion, you owe it to all Americans to fully examine allegations of actual election errors and misconduct."
They were referring to the large-scale probe into whether the Trump campaign connived with the Russian government in the 2016 elections.