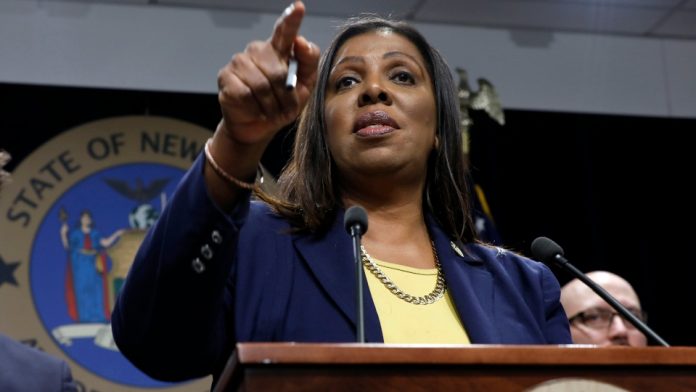 Letitia James, New York Attorney General warned investors and financial institutions about the dangers of misusing cryptocurrencies on Monday.
"We're sending a clear message to the entire industry. You either play by the rules or we will shut you down," Mrs. Letitia said in a press release.
The largest cryptocurrency by market cap was created in 2009 by Satoshi Nakamoto to replace the current financial system, and give anonymity to its traders. However, Bitcoin has been misused by holders and was widely used in deep-markets to buy illegal goods and money laundering activities. In February, U.S. Secretary of the Treasury warned about the misuse of Bitcoin. Bitcoin being used for illegal purposes is the concern.
Yet, investment institutions such as Goldman Sachs, JPMorgan, and MicroStrategy invested billions of dollars in the digital asset. Additionally, companies like MasterCard, Bank of New York, PayPal, and Tesla also endorsed the crypto leading to a mass adoption by traders.
Bitcoin rose to a record-breaking $58,332 in February following the mass adoption by Wall Street banks, major financial institutions and even car manufactures. In January, Tesla filed with the Securities and Exchange Commission to buy $1.5 billion worth of Bitcoin.
Nevertheless, Bitcoin suffered a severe correction in late February and plummeted to $45,000 before surging back to $48,528 level. The recent corrections in the cryptocurrency markets alarmed government officials and watchdogs.
Consequently, Mrs. James told people involved in cryptocurrencies to register with the Office of Attorney General's Investor Protection Bureau. James added that parties who ignore the registration will be subject to civil and criminal enforcement.
Letitia James filed lawsuits against crypto exchanges
Last month, the Attorney General filed a lawsuit against the crypto trading platform Coinseed. She alleged the exchange of operating illegally as an unregistered broker-dealer in the last 3 years. Additionally, the attorney general office settled with Tether and Bitfinex exchanges. Both firms will pay a total of $18.5 million for allegedly covering up $850 million of losses.
"We will not hesitate to take action against anyone who violates the law," she said.
"Too often, greedy industry players take unnecessary risks with investors' money. Today, we're leveling the playing field and issuing alerts to both investors and industry members across the nation," James added.
James added that investors should be cautious about investing in digital currencies.
"All investors should proceed with extreme caution when investing in virtual currencies. Cryptocurrencies are high-risk, unstable investments that could result in devastating losses just as quickly as they can provide gains," James said.