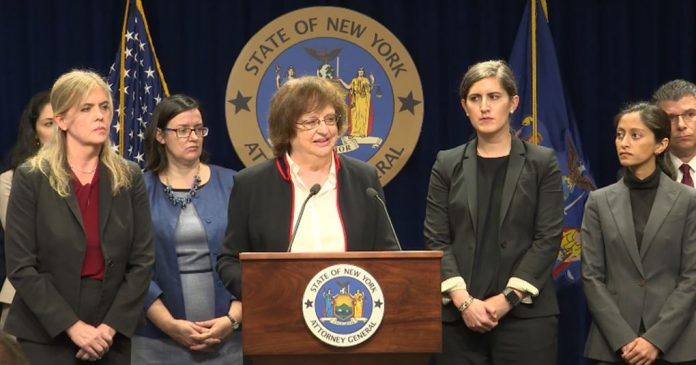 New York Attorney General Barbara Underwood filed criminal charges against an investment advisor for defrauding elderly clients.
On Wednesday, AG Underwood said Dean S. Mustaphalli, the owner and operator of Mustaphalli Capital Partners, is facing 99 counts of criminal charges.
The Attorney Genera's office alleged that Mustaphalli operated a million dollar securities fraud scheme. Between June 2014 and March 2017 alone, he defrauded 22 clients and solicited nearly $5 million. Most of his victims were elderly and at or near retirement.
In June 2017, the AG's office filed a separate civil lawsuit alleging that Mustaphalli solicited additional $7 million from previous investors between 2012 and 2014.
In total, Mustaphalli fraudulently solicited more than $12 million in investments from his former clients. He then lost over $11 million of investors' money.
The AG's office filed civil and criminal charges against Mustaphalli after conducting a years-long investigation. The investigators found that he targeted his elderly clients because he knew they had relatively conservative investment objectives.
Starting in 2010, he diverted their relatively safe investment portfolios to his hedge fund without giving them explanation. He simply said it was better for them. He then engaged in high-risk investment strategies. Most of his 22 victims lost all or most of their retirement savings.
The AG's office charged him with securities fraud,grand larceny, forgery, and scheme to defraud.
New York AG will continue to crack down dishonest financial advisors
During a press conference, AG Underwood said, "It is critical that New Yorkers be able to trust the people they turn to for investment advice."
She added, "The lesson here is clear, if you deceive your investors, you will be held accountable. She emphasized that New York has powerful tools to go after financial schemes. Her office  will continue to clamp down unscrupulous financial advisors who swindle New Yorkers out of their hard-earned money. They are committed to protecting New Yorkers from scammers and swindlers.