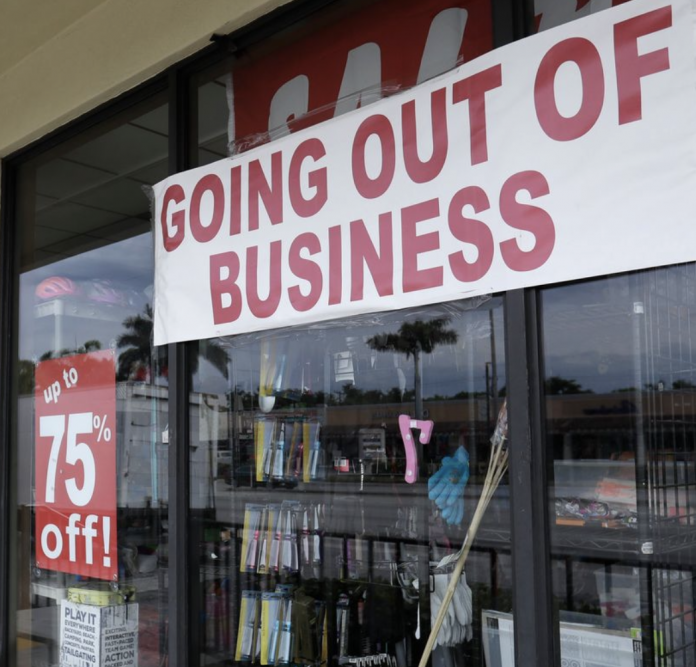 The rise of crime in the United States is a problem that doesn't seem to be getting any better.
It first became an issue when Democrat leaders decided to cut back on funding for their local police departments. However, additional left-wing policies, such as "bail reform" and even reducing the penalties associated with certain criminal offenses, have made the situation worse.
With multiple cities and counties in blue states preparing to fire police officers who refuse the coronavirus vaccine, the downward spiral is set to continue.
In New York City, for instance, businesses are starting to close their doors altogether; this is largely due to a rise in shoplifting.
Depressing updates out of New York City
In Manhattan, one Rite Aid store has reached its limit when it comes to shoplifters. Ever since the city watered down legal penalties associated with theft, shoplifters are enjoying a free-for-all.
Meanwhile, stores are like one Manhattan-based Rite Aid are left to clean up the pieces. Mass shoplifting costs any business serious money; in the case of this particular Rite Aid, the company closed its doors at this location earlier in the week.
A Rite Aid spokesperson also confirmed employees adversely impacted by this closure will have transfers and job options made available to them.
This isn't the only Rite Aid calling it quits, though. In the Upper East Side of Manhattan, yet another Rite Aid is no longer remaining open.
The ugly consequences of being soft on crime
A few weeks ago, White House press secretary Jen Psaki laughed at Fox News coverage regarding the ramifications of soft on crime policies. In spite of this, these ramifications are very true-to-life, as New Yorkers are experiencing firsthand.
What's even more unfortunate about this is the worst may not have even arrived yet. New York City Mayor Eric Adams remains supportive of a COVID vaccine mandate resulting in the termination of non-compliant police officers.
With criminality and offenders on the rise in New York City, the thought of firing law enforcement officers shouldn't even be crossing Adams' mind. In light of these events, there's no telling what may come next.