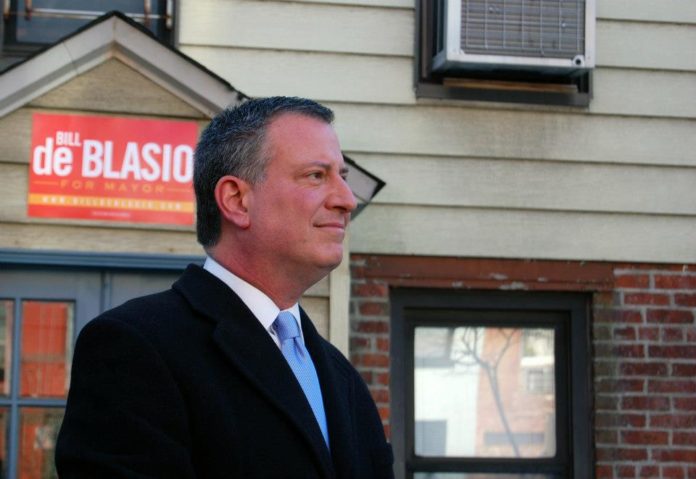 New York City Mayor Bill de Blasio was re-elected on Tuesday. He easily defeated his Republican challenger Assemblywoman Nicole Malliotakis by a huge margin.
Before the election, polls projected a landslide victory Mr. de Blasio, a progressive Democrat. Ms. Malliotakis conceded just before 10:00 PM when 85% of the votes have been counted. She said, "We may not have won this race but we have made our voices heard. We will continue to fight for what we believe in."
For the first time in three decades, New York City voters re-elected a Democratic mayor.  His election in 2013 surprised the political elite in the city. Mr. de Blasio's re-election proves that Americans support progressive change.
During his campaign, he doubled down on his promise to tackle income inequality, build affordable housing, and critical social services. He promised to rebuild the middle-class and fight for smart, inclusive economic growth that benefits all New Yorkers.
Prominent Democratic political figures including Senate Minority Leader Chuck Schumer and Sen. Bernie Sanders supported Mr. de Blasio. Sen. Sanders praised his proposal to raise taxes on New Yorkers and use the revenue to improve and repair subways.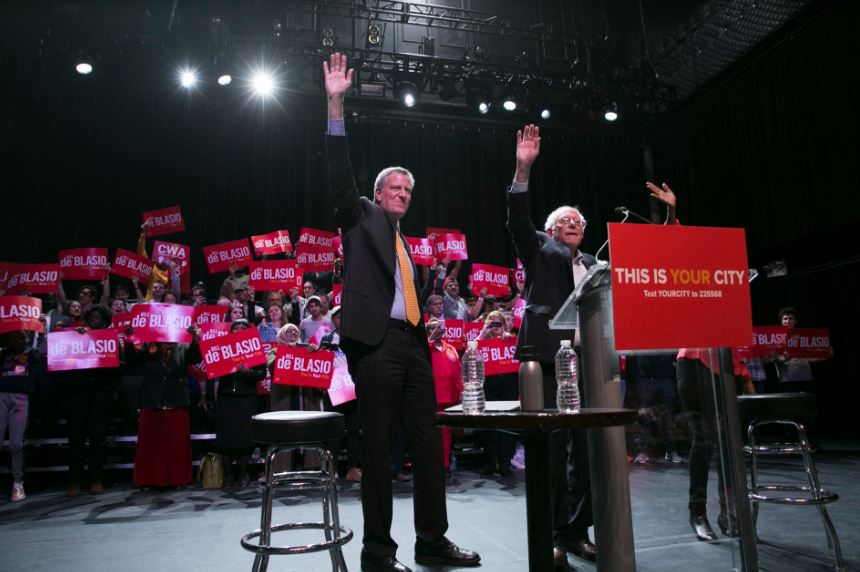 de Blasio says New York City sent a message to White House
In a series of tweets, Mr. de Blasio said, "You saw some important changes in the past four years, but you haven't seen nothing yet. We're going to ensure 3-year-olds get free 3K."
In another tweet, he wrote, "I bring you tidings of joy this evening because America got a little fairer tonight. America got a little bluer tonight."
He added, "NYC sent a message to the White House as well. You can't take on New York values and win, Mr. President. If you turn against the values of your hometown, your hometown will fight back."
Furthermore, he tweeted, "I want to give you a picture of what it looks like to be a fairer city for everyone: Fair rent increases, great schools, help for mental health, and more."
Democrats win gubernatorial races in Virginia, New Jersey
Separately, the Democratic Party won the gubernatorial races in Virginia and New Jersey.
Lt. Governor Ralph Notham defeated Republican National Committee Chairman Ed Gillespie in the governor's race in Virginia. On the other hand, former U.S. Ambassador to Germany Phil Murphy won against Republican Lt. Gov. Kim Guadagno as governor of New Jersey.