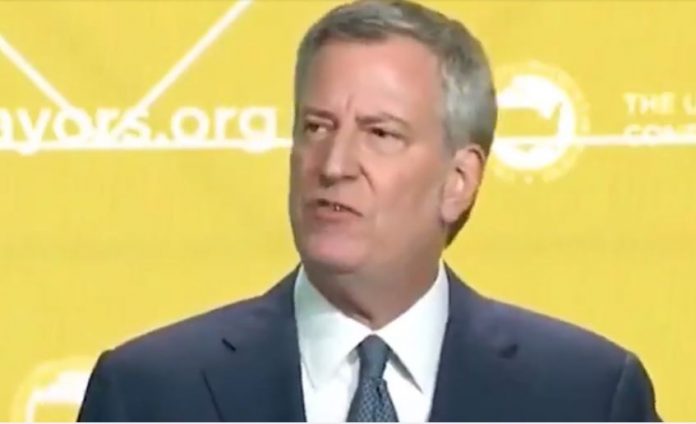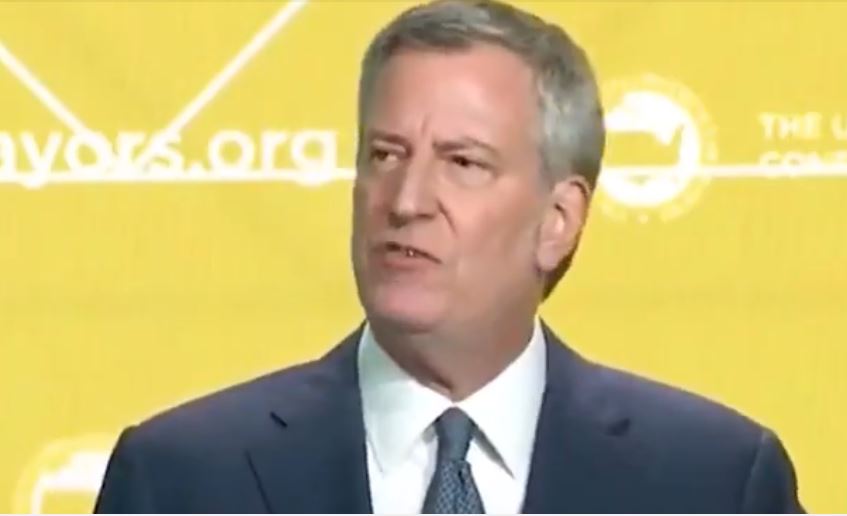 On Monday, New York City Mayor Bill De Blasio said New Yorkers should prepare themselves for the "possibility of a full shutdown" with "all forms of restrictions on the table" as COVID-19 cases continue to surge nationally.
This counters a suggestion previously made by New York Gov. Andrew Cuomo, saying he wasn't in favor of a full lockdown and instead would go neighborhood by neighborhood. As of today, the NYC test positivity rate is hovering around 4%, which is below the national average.
New York's restaurant industry has responded to De Blasio's comments with outrage as indoor dining has already been made verboten while outdoor dining permissions could also be rescinded as well, leaving restaurants even fewer options to make money and stay in business. Indoor dining was completely banned on Monday.
The city has reportedly told restaurants that if more than a foot of snow pours in the city, all outdoor dining enclosures must be closed to the public. Currently, NYC is expecting between six and twelve inches of snow, making the cessation of outdoor dining all the more likely.
It has been estimated that by lockdown's end, roughly 12,000 bars and restaurants will have closed their doors for good. This possibility has led to widespread outrage at De Blasio and Cuomo over their enforced lockdown strategy, with many claiming that New York has been 'destroyed' by power-hungry Democratic politicians.
What New Yorkers are currently experiencing is a mirror image of other states in the U.S. including California with its stringent lockdown procedures. As a matter of fact, California has been challenged in court by multiple religious organizations over the constitutionality of prohibiting religious gatherings.
Just recently, New York lost in court against religious groups over prohibitions on large gatherings in religious settings.
Could we be seeing another big court battle in the making? This time, it will be restaurants and bars versus the state, not churches.
—————————————-
Have a story you want USA Herald to cover? Submit a tip here and if we think it's newsworthy, we'll follow up on it.
Want to contribute a story? We also accept article submissions – check out our writer's guidelines here.