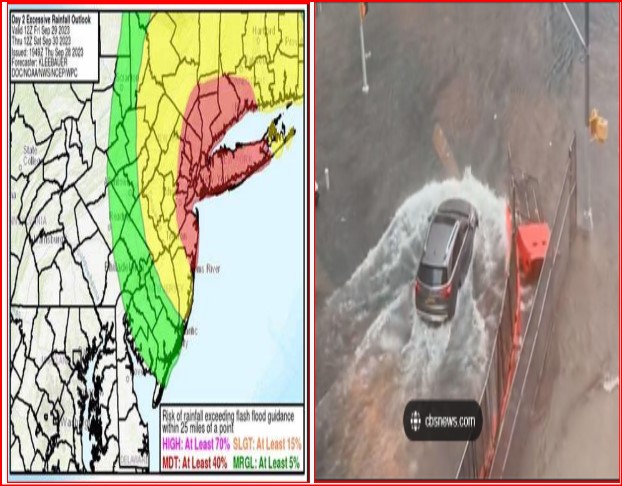 New York City floods are bringing chaos to roads and airports and stranding travelers in place. The torrential rain led to the closure of major roadways and prompted authorities to take unprecedented measures.
New York City grappled with severe flooding on Friday, disrupting not only the daily commute of city dwellers but also grounding travelers at LaGuardia Airport's Terminal A. 
CBS New York's Traffic Reporter Guy Staniar described the situation as "full closures" on a scale he had "never seen before" during Friday morning's rush hour. The deluge resulted in the complete shutdown of critical transportation arteries, leaving commuters stranded and travelers facing unexpected challenges.
Lower Manhattan witnessed the closure of the FDR Drive, while sections of the Brooklyn Queens Expressway in Queens and Brooklyn were also impassable due to flooding. The Belt Parkway was not spared, with closures in both directions near the Verrazzano Bridge. In Westchester County, key parkways like the Hutchinson River Parkway, Major Deegan Expressway, Saw Mill River Parkway, and Bronx River Parkway faced complete shutdowns, adding to the transportation chaos.