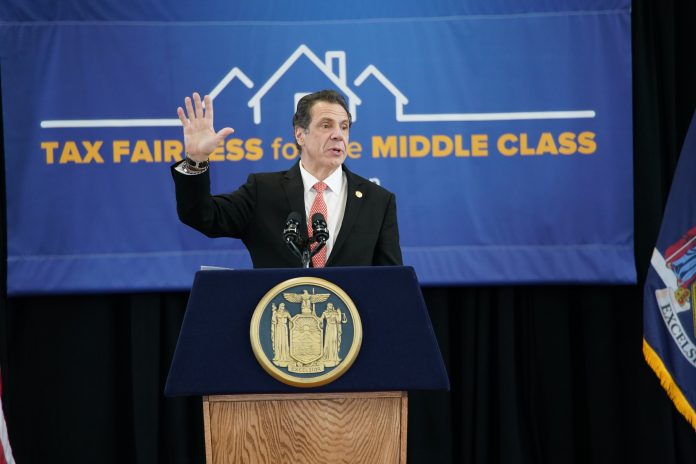 New York Governor Andrew Cuomo expressed his intention to seek re-election for the fourth term in 2022.
In an interview with Alan Chartock on WAMC radio on Tuesday, Gov. Cuomo said, "I plan to run for a fourth term."
The Governor believes that he is doing a good job in transforming New York a better place for the next generation.
"I believe I am making a difference in the State of New York. I believe that in my heart. When I look at my daughters' faces, I believe that I'm leaving this state better for them."
Cuomo believes New York is doing "great things" under his leadership
Additionally, Cuomo emphasized that he knows his job as a governor and he thinks his administration has accomplishments. He also believes that the state of New York is doing "great things" under his leadership. The governor also "wants to set a standard for progressivity and normalcy."
"I believe this state is doing great things at a time when a nation is floundering. I believe that. I believe we have the opportunity to set a standard for progressivity and normalcy. I know this job. I work seven days a week at it, and I think we have accomplishments," he said.
Cuomo is a vocal critic of President Donald Trump, whom he believes is implementing policies that are "damaging and divisive.
"I believe I'm doing good things. I believe I know how to do this, and it gives me a personal sense of satisfaction to believe that at the end of the day, with all the nastiness in the world and all the politics in the world and the critics and the naysayers and the negativity, I know what I got done, and we have a lot going on now, and I would like to do it for as long as the people of the state of New York think I am a positive," said Cuomo.
Last year, Cuomo won his third-term. He defeated his challenger Cynthia Nixon, a progressive activist and actress, with a 30-point lead in the primary election. The result showed that New Yorkers are very satisfied with leadership and they want him to continue his agenda for the state.
Cuomo embraced and implemented progressive policies such as raising the minimum wage to $15 per hour and cutting state taxes for the middle-class.
If re-elected in 2022, Cuomo would be the second governor to win a fourth, four-year term in the history of New York. His father, the late Gov. Mario Cuomo served three terms and attempted a fourth but lost the election in 1994.