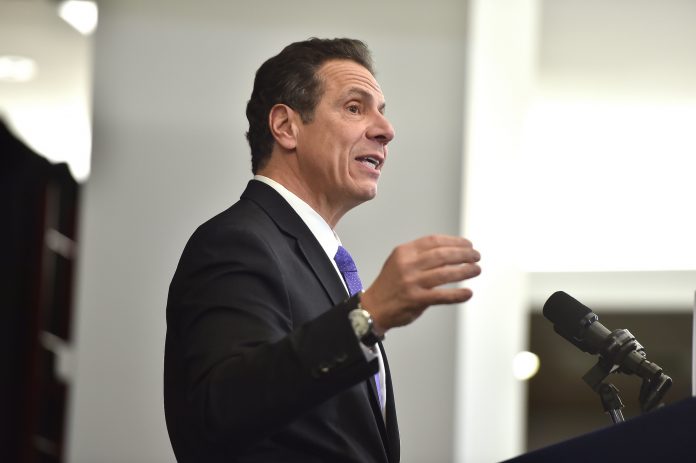 New York Gov. Andrew Cuomo signed an anti-hazing bill into law on Monday as students prepare to go back to school.
The death of a New York City student during a fraternity initiation ceremony prompted the state legislature to pass the anti-hazing law earlier this year.
Five years ago, Chun "Michael" Deng, a student at Baruch College, died after suffering a fatal head injury during a hazing rite in Monroe County, Pennsylvania. Police charged 37 members of the Pi Delta Psi fraternity with crimes ranging from third-degree murder to aggravated assault.
Four fraternity members received prison sentences in January after pleading guilty to voluntary manslaughter and hindering apprehension. Fourteen other fraternity members got probation sentences after pleading guilty to misdemeanor charges. They got a probation sentence of 36 months.
Anti-hazing Law Aims to Prevent Dangerous and Fatal Initiation Ceremonies
"These hazing rituals are dangerous and reckless with potentially fatal consequences," Cuomo said in a statement on Monday. "I'm proud to sign this legislation to protect college students across this great state.
"As we prepare for the beginning of another school year, parents and students alike deserve to have peace of mind that we take hazing seriously and will have zero tolerance for these abuses in New York."
Lt. Gov. Kathy Hochul said, "The safety of our students is a top priority, and these hazing rituals put them at risk of physical and emotional harm. This legislation will help to combat these dangerous rituals and prevent injury and potential fatality of our students. We will not tolerate these actions that threaten the lives of students in New York State."
Sen. Ken LaValle commented, "Too many families have had to grieve the loss of a relative due to hazing. Whether it be from dangerous hazing incidents, alcohol poisoning or drug overdoses, we need to continue to combat the problems causing tragic deaths and injuries on campuses. This new law will bring the changes necessary to deter such harmful behavior in the future."
Assemblyman David Weprin stressed that "hazing is reckless and dangerous" and "we must do everything in our power to protect students from danger."
The anti-hazing legislation prohibits certain physical contact or requiring physical activity during the initiation ceremony of any fraternity. Those who violate the law will be guilty of hazing in the first degree. The punishment is imprisonment of up to one year.