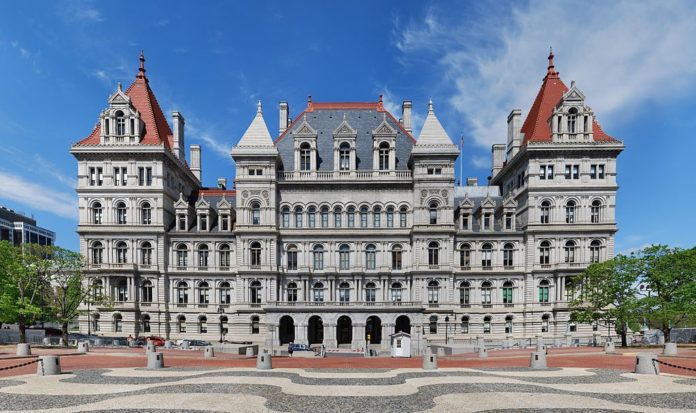 The New York Legislature will pass package of legislation to increase the number of affordable housing and strengthen tenant protections in the state.
On Tuesday, New York Senate Majority Leader Andrea Stewart-Cousins and Assembly Speaker Carl Heastie expressed optimism that Governor Andrew Cuomo will sign the legislation into law.
In a statement, Heastie said, "These reforms give New Yorkers the strongest tenant protections in history. For too long, power has been tilted in favor of landlords and these measures finally restore equity and extend protections to tenants across the state. These reforms will pass both legislative houses and we are hopeful that the Governor will sign them into law. It is the right thing to do."
On the other hand, Stewart-Cousins commented, "None of these historic new tenant protections would be possible without the fact that New York finally has a united Democratic legislature. Our appreciation also goes to the tenant advocacy groups and activists that fought so hard to make this possible."
Cuomo will likely sign the measures because he is committed to creating and preserving affordable and supportive housing across the state. The Governor is also committed to prohibiting housing discrimination.
Statements from tenant advocacy groups
Some of the leaders of tenant advocacy groups expressed appreciation to the state legislature for passing the necessary reforms to help New Yorkers.
Cea Weaver, the Campaign Director of Upstate Downstate Housing Alliance, said, "The Senate and the Assembly have come together with a proposal to confront decades of injustices in New York State's tenant protection system."
Adriene Holder, Attorney-in-Charge of the Civil Practice at The Legal Aid Society, said, "This package of legislation will reverse decades of rampant landlord abuse and enact much-needed protections for hundreds of thousands of tenants in New York State. It is a new day for our clients and all low-income communities who have been disproportionately impacted by rent loopholes."
Rosemary Rivera, Co-Executive Director of Citizen Action of NY, said, "The Senate and Assembly have listened to the needs of tenants across the state and put forth bold legislation to end the housing crisis…"
Beth Finkel, New York State Director for AARP, said, "AARP advocated for stronger tenant protections and reforms to make New York's rent laws work…Strengthening our rent laws will preserve existing affordable housing and help keep New York City a great place to live for residents of all ages…"
Legal Services NYC, said, "The proposed bills will make an immeasurable difference to thousands of low income and working families who are struggling to survive in NYCs housing market."
Comprehensive tenant protection legislation
According to Heastie and Stewart-Cousins, the package of legislation will:
Extend the rent regulation laws and makes them permanent
Repeal high rent vacancy deregulation & high income deregulation
Reform owner use exception to rent Regulation—limits the "owner use" provision to a single unit, requires that the owner or their immediate family use the unit as their primary residence, and protects long-term tenants from eviction under this exception by reducing the current length of tenancy required to be protected from eviction to 15 years.
Keep stabilized apartments rented by nonprofits in the rent stabilization system
Repeals the vacancy bonus & longevity bonus provisions allows a property owner to raise rents as much as 20 percent each time a unit becomes vacant
Prohibits rent guidelines board from setting class-specific renewal increases
Make preferential rents the base rent for lease renewal increases
Provide relief from large rent increases for rent-controlled tenants
Extends rent overcharge four-year look-back period to six years
Reform rent increases for major capital improvements (MCIS)—reducing the rent increase cap to 2% in New York City and other counties
Reform Rent Increases for Individual Apartment Improvements (IAIs)
Require HCR to submit an annual report on the programs and activities undertaken by the Office of Rent Administration and the Tenant Protection Unit regarding implementation, administration and enforcement of the rent regulation system
Reform co-op/condo conversions
Establish rent stabilization as an option for localities statewide
Remove the geographical restrictions on the applicability of the rent stabilization laws
Establish stronger housing security and tenant protections statewide