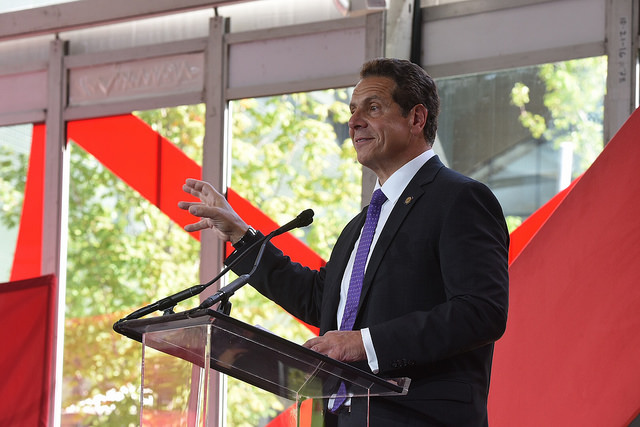 New York Governor Andrew Cuomo announced the expansion of the state's Child Care Assistance program in 17 localities.
The move to expand child care subsidies comes after the state received $20 million in federal funding to reduce or eliminate wait lists for child care subsidies. Localities receiving portions of the fund could also use it for innovative child care programming that will expand available child care slots.
The New York State Office of Children and Family Services is responsible for administering the funding for child care services. The funding is now available until September 2021.
The allocation of funding for child care services builds upon Gov. Cuomo's record of helping low-income New Yorkers. The state already invested more than $800 million to increase access to high-quality and affordable child care.
Providing child care subsidies is essential to New York State's economy
Gov. Cuomo created the Child Care Availability Task Force to determine innovative approaches to affordability and access to child care.
In a statement, Gov. Cuomo said, "No family should have to choose between working or having quality child care and no employer should lose workforce productivity due to a lack of affordable child care."
"Investing in child care subsidies helps low-income families access regulated child care so they can go to their jobs knowing that their children are well cared for. Child care is as essential to our state's economy as it is to parents' peace of mind," he added.
On the other hand, Lieutenant Governor Kathy Hochul, commented, "I know how important affordable, reliable child care is for a woman who is trying to advance in the workplace but needs to know her children are in a safe, educational and nurturing environment. Expanding the number of subsidized child care slots will increase employment opportunities for low-income families throughout the state."
Hochul serves as Co-Chair of the NYS Child Care Availability Task Force
Meanwhile, OCFS Commissioner and Co-Chair of the NYS Child Care Availability Task Force Sheila J. Poole said, "Quality, affordable child care should never be a barrier for families participating in the workforce. This funding will further our goal of increasing available subsidized child care in high-need communities in all regions of our state."
The 17 localities that will benefit from the federal funding include:
New York City— $5 million
Erie— $2 million
Monroe— $2 million
Nassau— $2 million
Broome— $1 million
Oneida— $1 million
Onondaga— $1 million
Rockland— $1 million
Saratoga— $1 million
Orange— $750,000
Niagara— $700,000
Essex— $500,000
Franklin— $500,000
Montgomery— $500,000
Ontario— $500,000
Seneca— $500,000
Scholane— $50,000