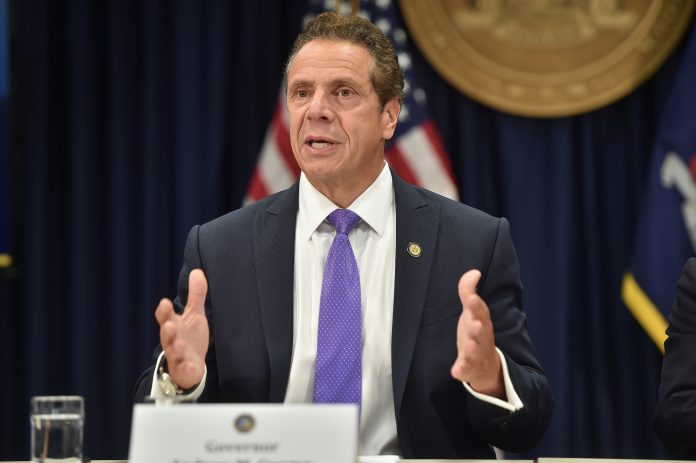 New York State pursued partnerships with Ireland and Denmark to improve its electric grids and enable more renewable energy resources such as offshore wind.
On Monday, Governor Andrew Cuomo announced that he signed two separate memorandums of understanding (MoUs) with both countries.
The first agreement with Ireland's utility and grid operators provides plans to create and test new technologies for New York State's first collaborative power grid research lab.
The second agreement expands the existing partnership between the New York State Energy Research and Development Authority (NYSERDA) and the Danish Ministry of Energy, Utilities and Climate for the development and procurement of offshore wind energy.
Advancing New York States' efforts to fight climate change
New York State's agreements will help advance its initiatives to combat climate change. Gov. Cuomo announced it during the Global Climate Strike of young people demanding real solutions to prevent climate change and protect our planet.
In a statement, Gov. Cuomo said, "New York is committed to innovation and will benefit greatly from these partnerships with two of our key international partners. Jointly pursuing our shared goals will help bring new clean energy resources onto our next-generation electric grids."
Additionally, the Governor stated, "These collaborations will enable New York State to remain at the forefront of technological advancement and economic development as we shape an energy future that will benefit all New Yorkers by lowering costs and reducing our carbon footprint."
On the other hand, Lieutenant Governor Kathy Hochul commented that the partnerships with Ireland and Denmark "complement our overall goals to reduce greenhouse gas emissions, invest in clean energy projects, and combat climate change."
Last summer, Gov. Cuomo signed the Climate Leadership and Community Protection Act, which requires New York's energy sources to be 100 percent clean and carbon-free by 2040.
He also announced the state's first two offshore wind projects totaling almost 1,700 megawatts, enough to power more than one million homes. The projects are expected to create 1,600 jobs