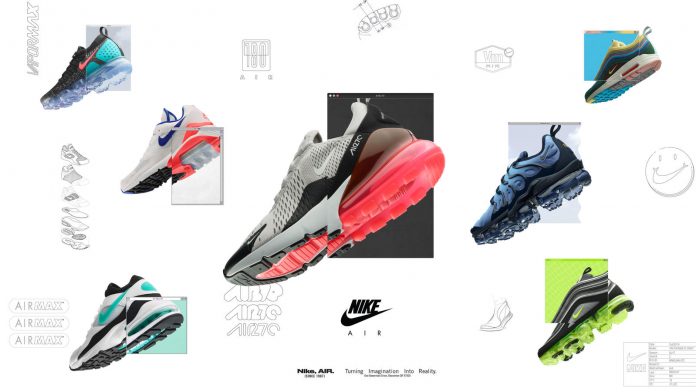 Despite the global trade war, the prices of shares for Nike jumped to an all-time high Friday. The rebound of American sales caused high quarterly profits. As a result, confident investors raised the price for stock in the company by 12 percent. The raise translates into a $14 increase per share for some investors.
Rebounding Sales
Nike has struggled competing with German shoe companies Adidas and Puma. Their recent success is thanks to new product launches and focusing on online sales. The Epic React and the Air Max 270 are the two of the companies most successful recent offerings. And focusing their efforts to the online consumer is in keeping with online trends. With standard shoe sizes, most buyers are more comfortable shopping online than going to a physical store. In-person shopping is no longer necessary for the vast majority of products.
The company is also benefiting from current fashion trends. People in their 30's and 40's are bringing back the styles of the 1990's. This not only includes wallet chains but classic sneaker styles. In fact, researchers found that global sales of sneakers were up by 10 percent last year. Nike's North American sales were up by 3.3 percent this quarter. That's after falling for most of the year so far.
The company expects this trend to continue until at least the end of 2019. They are so confident that they've raised their forecast. Earlier this year, they predicted sales growth in the middle or high single digits. Now, they are pointing to high single digits. That means they expect sales to grow even further by 8-9% in 2019.
Analysts who work for Credit Suisse attribute the company's turnaround to improved distribution, leaner inventory, and higher innovation.
Investor Confidence
Nike was the highest gainer for Dow Jones Industrial Average. The price for shares early on Friday was just below $80. That figure adds $13 billion to the Nike's market value, bringing it to $123 billion.
Matthew McClintock is an analyst for Barclays. He said that he boosted his price target from $80 to $85. He advised investors that there won't be a better time to buy than now. Nike is back on track riding a wave of success.
Susquehanna is so confident in the company that they raised their target price by $14. The median "buy" target is currently $81. That's an increase of $6 over last month's median of $75.
Analysts at Jeffries wrote that they expect Nike to recapture the market share that it lost to Adidas over the years. Overall, investors have raised the price of Nike shares by almost 15 percent this year. They have raised Adidas' shares by 10 percent.