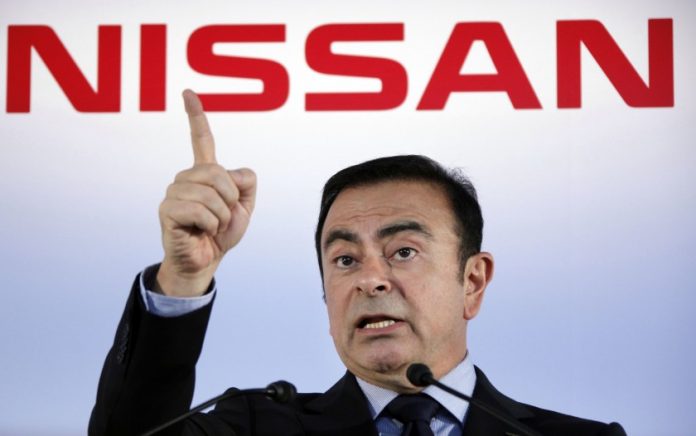 New reports have surfaced in The Japan News (The Yomiuri Shimbun) that ex-CEO Carlos Ghosn and Nissan are under investigation by Japan's National Tax Agency. 
The years-long international investigations of former Nissan executive Carlos Ghosn continue. It is now alleged that during his 20-year tenure at Nissan, Ghosn used millions of dollars of Nissan funds for luxurious personal expenses. These latest disclosures are from the 2014-2019 time period. 
Nissan is also being accused of failing to declare some of its income over five fiscal years through March 2019 in the Ghosn connected case. 
The Tokyo Regional Taxation Bureau is alleging that Nissan owes more on its tax bill. They say that expenses related to Ghosn's use of corporate jets and personal residences from 2014-2019 cannot be deducted by Nissan.
Expenses that Nissan claims were personal include 93 trips on the corporate jet and housing in Tokyo and other places. There are also allegations that payments for services from Ghosn's sister for $750,000 were fraudulent. And donations to a Lebanese University were not for Nissan's benefit.
Ghosn maintains his innocence and claims that all his expenses were legitimate, approved, and disclosed. 
Settlements, lawsuits, arrests, and international intrigue
Ghosn was arrested in 2018 by the Tokyo special investigation squad. He was charged with underreporting his income in Nissan's securities reports. In December 2019, while out on bail, he made a daring escape to Lebanon, which has no extradition treaty with Japan. 
In February, Nissan filed a lawsuit with the Yokohama District Court in Japan against Ghosn, demanding he pay damages for alleged misappropriation and misuse of company funds.
Ghosn claims the charges are the result of a conspiracy by two top Nissan executives to block his plans for a merger with Renault the French automaker. He insists he left Japan because he would not get a fair trial there. 
The two executives that Ghosn alleges concocted the charges against him and replaced him in his role as CEO have themselves stepped down at Nissan amid accusations of paying themselves excess compensation.
Japan is still fighting for the extradition of two Americans, Michael Taylor and his son Peter, accused of aiding Ghosn's escape to Lebanon.
The Taylors were arrested in May, and are being held in Massachusetts without bail. They face an extradition hearing on Aug. 28.  
Former Nissan executive, Greg Kelly, who was arrested with Ghosn, is scheduled for trial next month. Kelly, an American currently out on bail in Japan, continues to insist on his innocence.
The SEC settlement
In September 2019, former CEO Carlos Ghosn, former director Greg Kelly, and Nissan settled U.S. charges by the SEC of fraudulent financial disclosures. 
It was alleged that Nissan failed to disclose over $140 million of compensation to Ghosn. It was also alleged that Ghosn and Kelly were doctoring records to increase Ghosn's compensation.
Nissan agreed to pay $15 million in civil penalties. Ghosn paid $1 million and Kelly paid $100,000. 
Nissan, Ghosn, and Kelly all settled in the U.S., without admitting or denying the allegations against them.
————————————————–
Have a story you want USA Herald to cover? Submit a tip here and if we think it's newsworthy, we'll follow up on it.
Want guaranteed coverage? We also offer contract journalism here.  Just be sure you're comfortable giving up editorial control because our journalists are dogged and will follow the story through to the conclusion. The story will be published to our exacting standards, without regard for your preferred slant.
Want to contribute a story? We also accept article submissions — check out our writer's guidelines here.