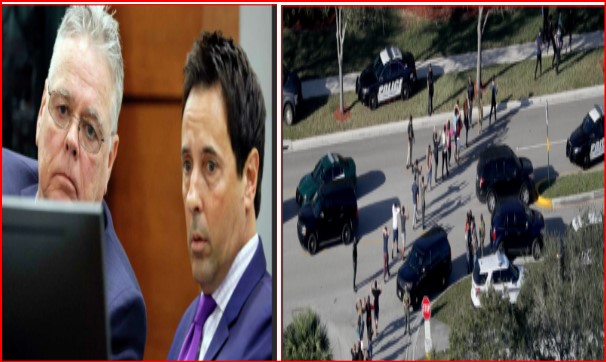 Former Marjory Stoneman Douglas High School Resource Officer Scot Peterson is on trial for failing to confront the shooter. And 17 people died in the Parkland massacre.
In a significant development an officer who raced into the building during the Parkland shooting testified against Peterson. And accused him of inaction.
The trial commenced on Wednesday and has garnered national attention, as Peterson faces charges of child neglect and other offenses for failing to intervene in the tragic school massacre five years ago.
Since he spoke to investigators two days after the massacre, Peterson has always insisted that he couldn't tell where the gunshots were coming from. And that he believed they may have been fired outside.
Parkland Massacre
Coral Springs officer Richard Best recounted his encounter with Peterson on the third day of the trial.
Best informed the jury that Peterson had confirmed gunshots coming from the second or third floor of the building, reinforcing the fact that Peterson was aware of the shooter's location but failed to take action.