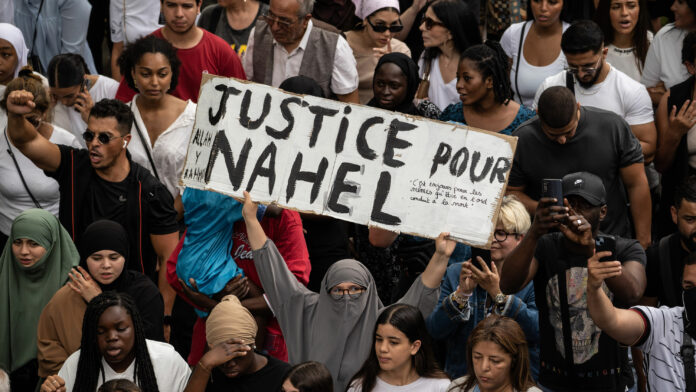 France's law enforcement is in the spotlight once again after the fatal shooting of a 17-year-old boy, Nahel, by police during a traffic stop in the Paris suburb of Nanterre. The France shooting has triggered three consecutive nights of destructive unrest and has stoked an already heated debate regarding discrimination and policing in low-income, multi-ethnic communities.
France Shooting: Details Surrounding Nahel's Tragic Death
Nahel lost his life on Tuesday morning in what was initially a routine traffic stop. A bystander captured the incident on video, showing two officers standing on the driver's side of the car. Without seeming to be in immediate danger, one officer fired his weapon at Nahel.
The officer in question defended his actions, stating he fired his gun out of fear that the boy would run over someone with the car. This explanation, however, is under scrutiny. Nahel's mother, Mounia, in an on-camera interview with France 5, pinpointed her blame specifically on the shooter. She stated, "I don't blame the police, I blame one person, the one who took my son's life."
The Legal Consequences and Broader Implications
Nanterre's prosecutor, Pascal Prache, confirmed that initial investigations suggest the officer may have acted illegally in using his weapon. The officer is currently under formal investigation for voluntary homicide and has been placed in preliminary detention.