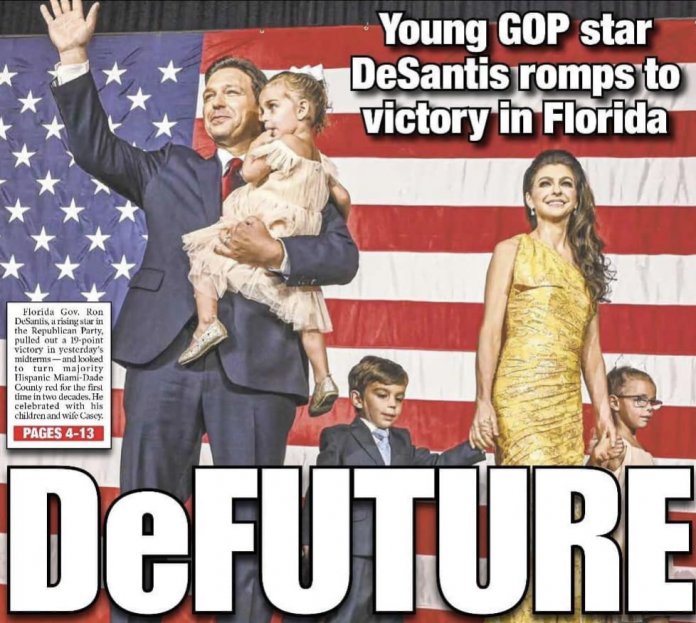 Many Americans can agree that having Joe Biden in the White House has been an absolute disaster. Inflation and interest rates are up; meanwhile, energy independence and confidence in the direction the country is heading remain at all-time lows.
Making Biden a one-term president is deeply imperative. Though, the best Republican to go head-to-head against Biden (or whichever Democrat runs in 2024) is not Donald Trump, but newly re-elected Florida Gov. Ron DeSantis.
The case for DeSantis
On Tuesday, the Florida governor handily secured reelection. DeSantis defeated Crist by nearly 20 points. He flipped counties like Miami-Dade that were previously viewed as reliably Democratic territories.
During his campaign for governor, DeSantis also won bipartisan support, as documented by Palm Beach County commissioner Dave Kerner, a Democrat, endorsing DeSantis.
NY Post front page: DeFuture pic.twitter.com/YtE5hQx70K

— End Wokeness (@EndWokeness) November 9, 2022
Republicans, Hispanics, Independents, and women also turned out to reelect DeSantis. The ability to pull in support that crosses demographics and partisan lines is a must for any future presidential candidate. It will make or break one's candidacy in a general election.