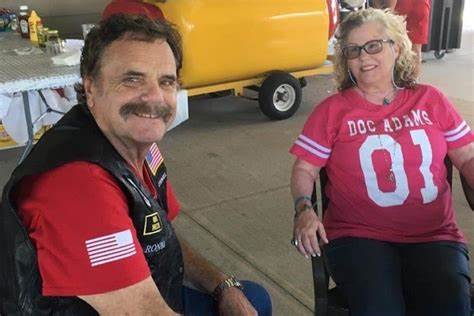 According to a report in the Tampa Bay Times, Ron Smith, 66 died August 20th along with his girlfriend Brenda Jeanan Volpe, 62. An attorney, Smith was instrumental in repealing Florida's helmet laws twenty years ago. And the couple died in a motorcycle crash while riding without helmets.
The pair were traveling on U.S. 19 in Pinellas County Florida when the accident occurred. They were on the way to a memorial service for a friend, and fellow biker, who died of cancer.
Smith lost control of his motorcycle while attempting to slow down for traffic. And the couple crashed into a utility trailer attached to a truck.
The lawyer was pronounced dead at the scene. And his girlfriend died hours later at St. Joseph's Hospital.
Both autopsies cited head trauma, as the primary cause of death. But it is unknown if helmets could have prevented their deaths.
Helmet laws changed
In the late 1990s, Florida motorcycle riders were all required to wear helmets.
Smith was a longtime member of ABATE also known as "A Brotherhood Against Totalitarian Enactments and American Bikers Aimed Toward Education."  The group led by Smith aggressively lobbied to overturn the helmet laws. He also took on a lot of clients who were ticketed for no helmet.