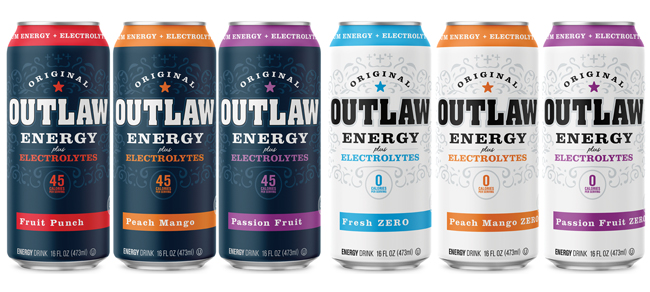 Outlaw Energy Beverage INC, founded in 2014 as the energy drink for "tough-as-nails people," is closing its doors.
In a LinkedIn post, David Martin, VP of sales, announced that Outlaw energy was unable to raise enough capital to keep their doors open. Martin also "thanked" everyone who helped make the journey memorable.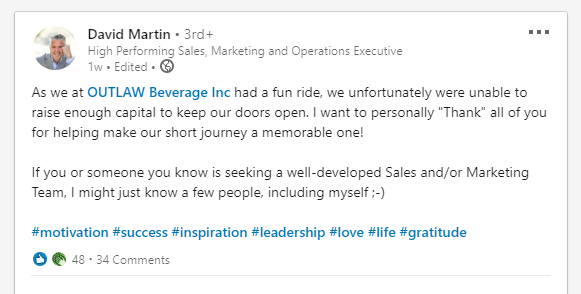 The company had previously received funding from Grand Crossing Capital LLC, who were "inspired by the success of founders Doug Weekes and Lance Collins." Grand Crossing's portfolio also includes a manufacturer of fishing boats, a bottled water brand, and a fashion brand.
An SEC filing, dated June 2016, announced their intention to raise $10 million, with a minimum investment for outside investors listed at $100,000.
Other than the LinkedIn announcement by Martin, there has been no social media activity further addressing Outlaw's closure. It's closure follows a rocky past few years for the company.
Rebranding
According to BevNET, Outlaw Energy underwent a rebranding in 2018 when they brought in Jesus Delgado-Jenkins as the new CEO and chair. Delgado-Jenkins, who was the executive vice president and chief merchandising officer for 7-eleven, took over for Outlaw founder Doug Weekes, who stayed on as COO.