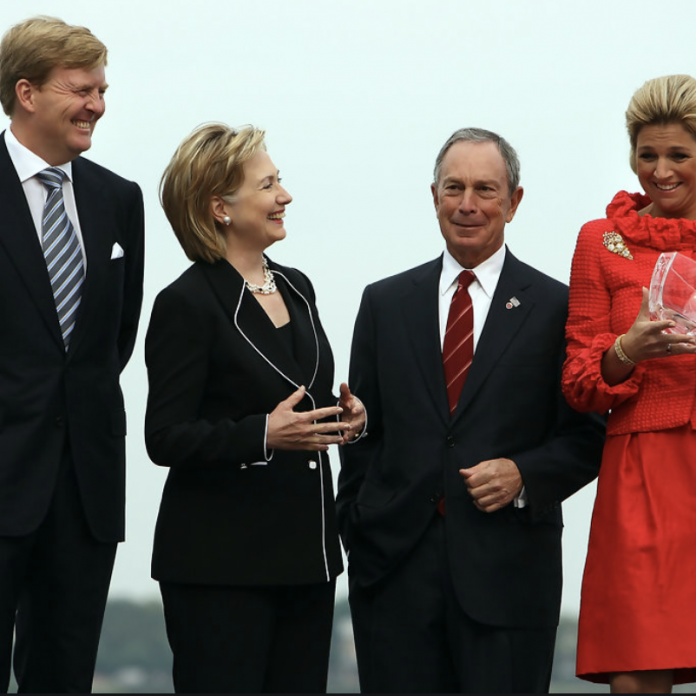 Billionaire businessman Mike Bloomberg is having quite a run in his candidacy for president of the United States. Thus far, he's spent hundreds of millions of dollars on campaign ads airing on YouTube, radio, and television; furthermore, Bloomberg has yet to make it on a single debate stage or sit-down for an interview regarding his candidacy.
Last week, Matt Drudge reported that Bloomberg is considering selecting Hillary Clinton as his running mate. Since the release of these reports, the Bloomberg campaign has attempted to shut them down; however, these developments continue to trend across political headlines, along with the probable motivations behind a prospective Bloomberg/Clinton 2020 ticket.
Will Bloomberg Really Choose Clinton as His Running Mate?
Drudge's account of Bloomberg's alleged consideration of Clinton came from sources close to the billionaire businessman. Apparently, Bloomberg supposedly arrived at this decision after observing certain polling data. The data in question maintains that a Bloomberg/Clinton ticket would seriously threaten the second term of Trump/Pence.
EXCLUSIVE: BLOOMBERG CONSIDERS HILLARY RUNNING MATE

Sources close to Bloomberg campaign tell DRUDGE REPORT that candidate is considering Hillary as running mate, after their polling found the Bloomberg-Clinton combination would be a formidable force… https://t.co/XH3TJA9nas pic.twitter.com/wBwRh1hVJH

— MATT DRUDGE (@DRUDGE) February 15, 2020
This isn't the end of Drudge's account though. Bloomberg has allegedly even considered switching his official residence to a state other than New York. If Clinton were to join Bloomberg as a running mate, a changed residency would simplify the process; after all, the Electoral College generally frowns upon having a prospective president/vice president ticket with both individuals from the same state.
EXCLUSIVE: BLOOMBERG CONSIDERS HILLARY RUNNING MATE

DRUDGE: Bloomberg himself would go as far as to change his official residence from NY to homes he owns in CO or FL, since electoral college makes it hard for a POTUS and VPOTUS to be from same state. https://t.co/XH3TJA9nas pic.twitter.com/NuOy9w6HM8

— MATT DRUDGE (@DRUDGE) February 15, 2020
The Clinton Factor
In light of the foregoing reports, Americans have mulled over the prospect of Hillary Clinton being the running mate to a Democrat candidate. Some folks maintain that it would shake up politics, in light of Clinton's epic 2016 loss to President Trump. Others believe that Clinton remains out for "revenge" and in ongoing disbelief that Trump bested her.
Reports of Bloomberg's potential consideration of Clinton also come at an interesting time. The twice-failed candidate has repeatedly toyed with the prospect of joining the 2020 race.
She also currently faces a lawsuit from candidate Tulsi Gabbard after referring to the latter as a "Russian asset." Similarly to with Gabbard, Clinton has also tangled with Trump. Both Gabbard and Trump haven't minced words in daring the twice-unsuccessful candidate to enter the 2020 presidential election.