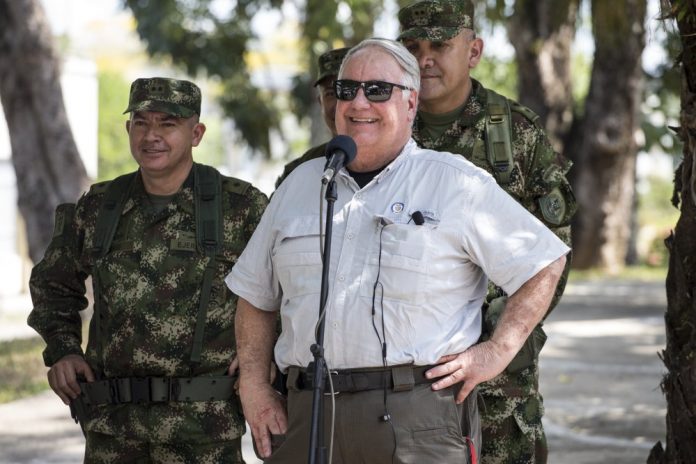 With Colombian military snipers in position, Howard Buffett descends from a helicopter and trudges through the wet grass in steel-toe boots chewed through by his dog's teeth.
Waiting under a tin-roofed shack is a small group of coca farmers. They've never heard of multi-billionaire investor Warren Buffett, but after decades of neglect by their own government they're grateful for the outstretched hand of his eldest son, who they refer to simply as "the gringo."
"There's a saying here: The less you know, the better," said Rubén Morantes, his leathery skin and calloused hands a testament to a lifetime of tillage in one of Colombia's most-dangerous territories, where outsiders are traditionally mistrusted.
For nearly two decades Buffett has crisscrossed the world giving away part of his father's fortune to promote food security, conflict mitigation and public safety. But his latest gamble is one of the most daunting yet: helping Colombia kick its cocaine curse.
He is focusing on Tibu, heart of the remote, notoriously lawless Catatumbo region bordering Venezuela where Buffett accompanied President Iván Duque.