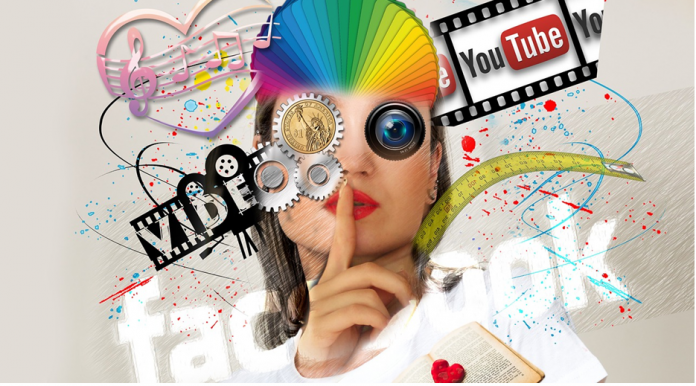 The Federal Trade Commission (FTC) wants to review its rules and enforcement approach on undisclosed influencer marketing campaigns on social media platforms such as Instagram, YouTube, and TikTok.
On Wednesday, FTC Commissioners approved the Federal Register Notice seeking public comments on whether the Commission should update its Endorsement Guides formally known as Guides Concerning the Use of Endorsements and Testimonials in Advertising.
In the Federal Register Notice, the Commission wants to know the public's opinion on a wide range of issues such as "how well advertisers and endorsers are disclosing unexpected material connections in social media?"
In a statement regarding the Endorsement Guides review, FTC Commissioner Rohit Chopra expressed concern that "companies are increasingly pouring marketing dollars into social media influencers" as part of their initiative "to make advertising more authentic." 
Social media platforms are "major vehicles for influencer marketing"
An influencer is an individual who promotes brands, products, and services to their followers on social media platforms.
Chopra noted that Instagram, YouTube, and TikTok are "major vehicles for influencer marketing campaigns. These social media platforms are profiting from influencer marketing in various ways and a large number of consumers may be unfamiliar with influencers and their commercial arrangements with advertisers/companies.
"Facebook's Instagram and Google's YouTube are major vehicles for influencer marketing campaigns, with China-based TikTok also growing rapidly. Social media platforms promote and profit from influencer marketing in many ways," said Chopra.
He added, "Advertisers see big returns in promoting seemingly genuine grassroots endorsements and reviews…But, there is a harmful dark side of this approach."
Fake accounts, fake likes, fake followers, and fake reviews are now polluting the digital economy, making it difficult for families and small businesses looking for truthful information. Tech companies may have little incentive to address this misinformation. The FTC will need to be forward-looking to stop fraud from festering."
Companies laundering advertising must be held accountable
Furthermore, the FTC Commissioner explained," When individual influencers are able to post about their interests to earn extra money on the side, this is not a cause for major concern. But when companies launder advertising by paying someone for a seemingly authentic endorsement or review, this is illegal payola. If these companies are also pressuring influencers to post in ways that disguise that their review or endorsement is paid advertising, those advertisers especially need to be held accountable."
"I am concerned that companies paying for undisclosed influencer endorsements and reviews are not held fully accountable for this illegal activity…When we do not hold lawbreaking companies accountable, this harms every honest business looking to compete fairly," said Chopra.