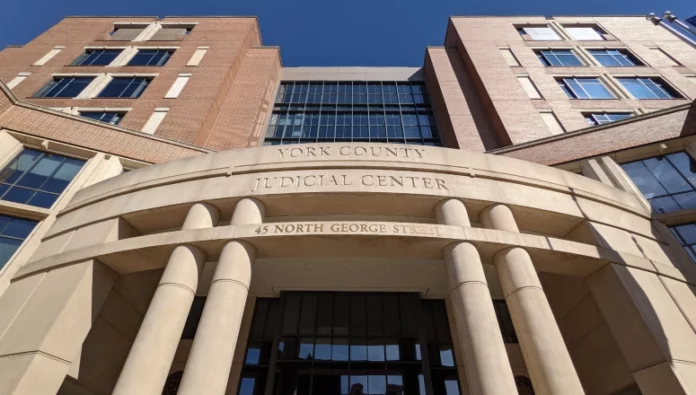 USA Herald — This is the case of Watts et al. v. Pekin Insurance, in the U.S. District Court for the Middle District of Pennsylvania.
According to court records, in April 2017 Watts purchased an auto policy from Pekin Insurance, at which time she resided in Columbus, Indiana. In late 2017, Watts moved to Pennsylvania, where she was involved in a car accident in her 2015 Honda Civic, which was insured under the policy.
Joann Watts made a claim for underinsured motorist (UIM) coverage with Pekin, but her claim was denied on the basis that the coverage limits of the other driver's insurance were the same limit of Watts' coverage.
The insurer said that the other driver, Mr. Piger, did not count as an underinsured motorist, because both policies had UIM coverage limits of $100,000 per person and $300,000 per accident.
Watts filed her lawsuit against Pekin in July 2020, requesting a declaration of coverage, and accused Perkin of breach of contract and bad faith. In response, Pekin filed for summary judgment.
On Wednesday, U.S. District Judge Matthew W. Brann granted Pekin's motion for summary judgment, discharging the insurer of any duty to provide Watts with underinsured motorist coverage for the car accident, which she alleged was caused by Richard Piger.
The Pennsylvania federal judge ruled that Perkin properly rejected Watts' claim for auto coverage, finding that Indiana law should govern the dispute. Under Indiana law, an insurer is permitted to deny underinsured motorist coverage when competing policies have the same limits of liability.
The court's rationale was that even though Watts resided in Pennsylvania at the time of the accident, the coverage quarrel should be decided under Indiana law since that was where she lived when the policy was purchased and issued.
Judge Brann found that Pekin had no obligation to cover Watts since, under Indiana law, the insurance provider is within its rights to issue a policy with "gap" coverage. Under the gap coverage scenario, Watts had UIM coverage only in cases where an at-fault driver has policy limits that were less than hers.
Judge Brann wrote in his opinion, "Because the liability limits of Piger's insurance was not less than the liability limits for plaintiffs' underinsured motorist coverage, pursuant to the policy, Piger was not an underinsured motorist. Pekin therefore properly denied coverage."
Judge Brann noted that the entire disagreement rested upon whether Pennsylvania or Indiana law controlled this case. That was due mainly because gap coverage is allowed in Indiana but is commonly prohibited in Pennsylvania, the judge said.
Judge Brann pointed out that while Pennsylvania may have a "materially greater interest" than Indiana in this case in having its law apply given that Watts resided in Pennsylvania at the time of the accident. According to Judge Brann, that wasn't enough to stop Indiana law from controlling this case.