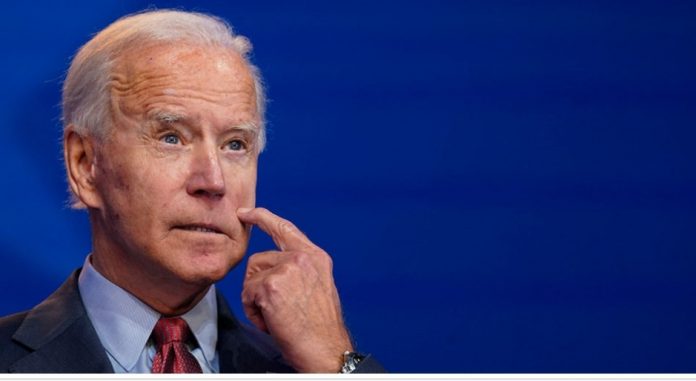 President Joe Biden initially made promises to roll out 'return to school' programs, but is now backpedaling that pledge. At this point, it seems a full reopening is still far from taking place.
In December, Biden pledged to reopen "the majority of our schools" within the first 100 days of his presidency. The following month, expectations changed again. 'Clarifying' his goal, Biden stated the above was meant only for K-8th grade. The White House stated, this week, that schools will be considered 'open' as long as they teach in-person at least one day a week.
White House press secretary Jen Psaki defended the goal Wednesday. She called it part of a "bold ambitious agenda." But she also said it's a bar the administration hopes to exceed."
"Certainly, we are not planning to celebrate at 100 days if we reach that goal," she said. "We certainly hope to build from that."
While facing increasing public pressure, President Biden made many promises on the campaign trail about getting students back in school. Unfortuantely, when pressed for an action plan to help reopen schools, no timeline of goals materialized. Additionally, there was little response on how success would be analyzed and defined.
Moving the Goal Posts Again
The goal drew criticism from Republicans who said Biden is setting the bar too low. House Minority Leader Kevin McCarthy called it unacceptable and said schools are ready to open now. Rep. Vicky Hartzler, R-Mo., a former teacher, said the goal falls short of what students need.
"Having only 51% of our schools reopen for as little as one day a week is not a 'success,'" she said. "We should be working to safely get all of our children back to full-time, in-person learning"
At this point, the goal has been moved so many times, there is a strong possibility expectations have already been met.
"The administration doesn't have to exert much effort to meet this goal," said Jonathan Butcher, an education fellow at the Heritage Foundation, a conservative think tank.
Wednesday, the Associated Press reported:
"Getting students back into the classroom is a key step in getting parents back to work. Unfortunately, reopening efforts have faced roadblocks due in part to slow vaccine roll-outs and standoffs with teachers. While schools in some areas are teaching in-person, many remain mostly or entirely online. In cities including Chicago and San Francisco, districts have faced resistance from teachers who refuse to return until their demands are met."