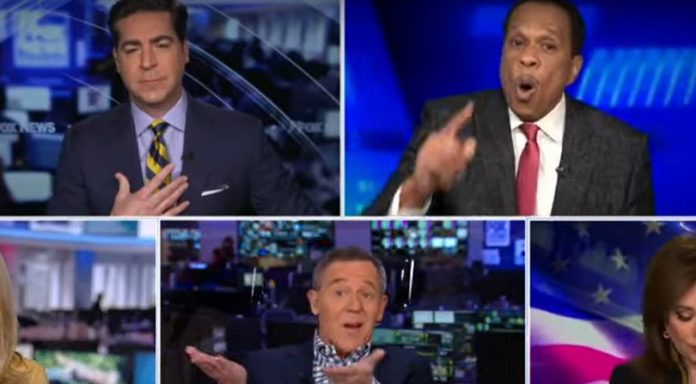 One of Fox News' prominent shows, "The Five" erupted in fireworks when liberal host Juan Williams, who is a favorite target of scorn from fans of the show, snapped at his conservative cohosts.
On the Wednesday show Williams accused his cohosts of "ignoring" the impeachment trial of former President Donald Trump setting them off.
"I want you guys to come back, come and join the conversation, pay attention to the news! Clearly, what's going on capitol hill today is an attempt to hold democracy and the Constitution up, to celebrate that as the basis that we are a country of laws," Williams said.
"This impeachment trial that you guys are all ignoring, I guess you are afraid of it because it's a reminder…" he said before being interrupted by Greg Gutfeld.
"Don't mind-read, Juan!" the conservative host said.
"There's no need! 'Cause I listened to all of this!" Williams argued.
"Then how could you be so wrong?!" Gutfeld struck back.
Williams said that the former president is "forcing Republicans to make a choice" and said "you can stand with the mob that stormed Capitol Hill…"