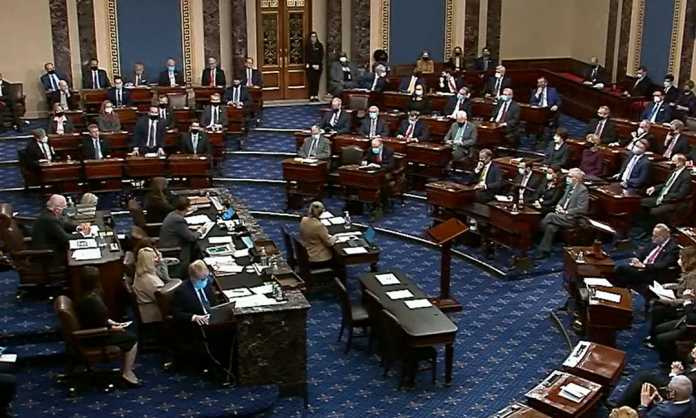 House Democrats intent on prosecuting former President Donald J Trump for being the sole instigator of the January 6 break-in at the Capitol, plan to introduce never-seen-before footage of the riots on Wednesday. This will be the first day of formal arguments and evidence to open the former president's impeachment trial.
The alleged footage, "pulled from Capitol security cameras and other sources, will supposedly show the rioters' 'extreme violence' from varying vantage points," aides to the House impeachment team stated.
Democrats continue to maintain this will be an overwhelming display of evidence that Trump directly fueled the rioters and committed "the most heinous constitutional crime possible."
"The easiest trials to try are the trials where you have the goods. We have the goods," said a senior aide to the House impeachment team.
According to aides, the brand new footage will also underscore the risk that the violence could have spiraled further "but for the brave action of the officers" securing the building even when they were outnumbered by a pro-Trump mob.