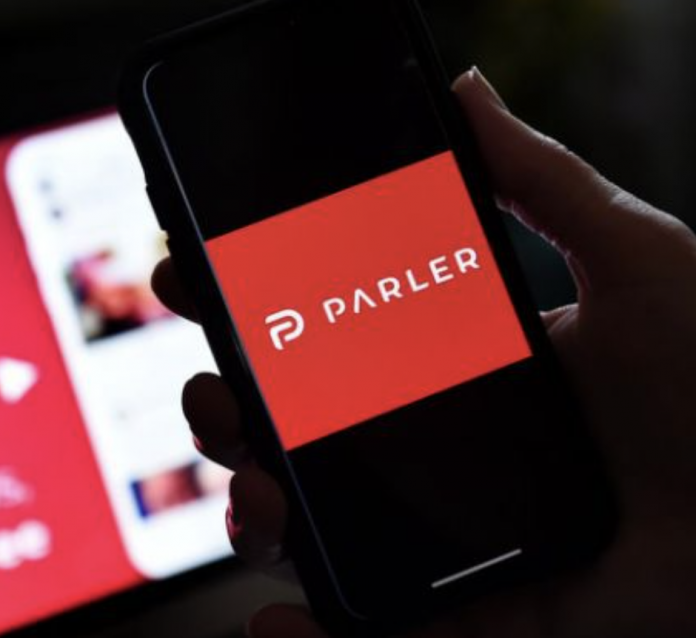 Parler sued Amazon Web Services (AWS), a subsidiary of Amazon.com (NASDAQ: AMZN) on Monday following the suspension of its web hosting.
The Twitter look-alike microblogging app, which is favored by conservatives and far-right activists, accused AWS of anti-trust violation and breach of contract. It is seeking a temporary restraining order (TRO) to prevent AWS from suspending its account.
Details of Parlers' complaint against Amazon Web Services
In the lawsuit, Parler stated that it has a multi-year agreement with AWS to "support the delivery of millions of tweets" on its platform. However, the Amazon subsidiary decided to suspend its account.
AWS explained that the suspension was due to the fact that it "was not confident Parler could properly police its platform regarding content that encourages or incites violence against others."
Parler alleged that AWS' decision was "motivated by political animus" and to "reduce competition in the microblogging services market to the benefit of Twitter."  It is a violation of the Sherman Antitrust Act.
Additionally, the pro-conservative microblogging company alleged that AWS violated their contract, which requires a thirty-day notice before terminating service.
Furthermore, Parler alleged that AWS is "committing intentional interference with prospective economic advantage given the millions of users expected to signup in the near future."
"This emergency suit seeks a Temporary Restraining Order against Defendant Amazon Web Services to prevent it from shutting down the Parler's account at the end of today. Doing so is the equivalent of pulling the plug on a hospital patient of life support. It will kill Parker's business–at the very time it is set to skyrocket," according to the microblogging company in the lawsuit.
Everyone ditched Parler 
Parler became numberone on Apple's App store and received over 200,000 new users after major social media platforms banned President Donald Trump. However, tech giants went against it for welcoming Trump and his supporters.
Google, Apple, and Amazon suspended the app, because of what the search engine giant called "user protection," In response, Parler confirmed a backup plan.
Parler's chief executive John Matze called Twitter and its tech giant friends "fake news rage mob."  In an interview with Fox News on Sunday,  he said that everyone "ditched" them after the tech giants' ban.
According to Matze, "Every vendor from text message services to email providers to our lawyers all ditched us too".
"We're going to try our best to get back online as quickly as possible, but we're having a lot of trouble because every vendor we talk to says they won't work with us because if Apple doesn't approve and Google doesn't approve, they won't," he added.
Meanwhile, Twitter isn't in a better situation either. Its shares slipped nearly 10% after the trading session opened on Monday. 
Have a story you want USA Herald to cover? Submit a tip here and if we think it's newsworthy, we'll follow up on it.
Want to contribute a story? We also accept article submissions – check out our writer's guidelines here.