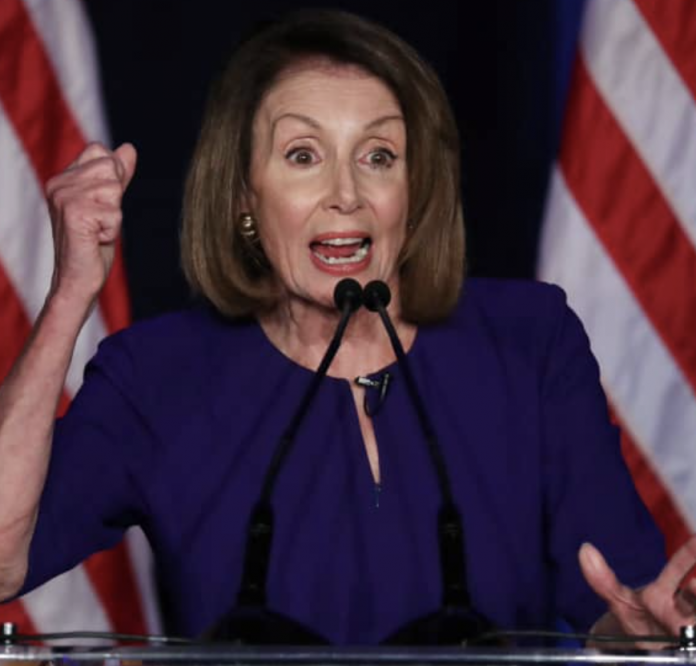 House Speaker Nancy Peolsi (D-CA) engaged in more hyper-divisive rhetoric Thursday, during a press conference and attacked the integrity of GOP leadership and the character of GOP Rep Marjorie Greene (R-GA).
When posed with a question regarding Representative Greene – Pelosi harshly responded, "What I'm concerned about is the Republican leadership in the House of Representatives, who is willing to overlook, ignore those statements."
"Greene repeatedly indicated support for executing prominent Democratic politicians, including Pelosi, in 2018 and 2019 before being elected to Congress," CNN reported. The statements were part a CNN review of hundreds of posts and comments from Greene's Facebook page.
CNN compiled this report from 'likes' and vague responses on the social media platform.
Many House Republicans have been silent in the wake of CNN's reporting, but some members of leadership released statements criticizing the remarks.
House GOP Whip Steve Scalise (R-LA) said in a statement to CNN, "I've consistently condemned the use of violent rhetoric in politics on both sides, and this is no exception. There is no place for comments like that in our political discourse."