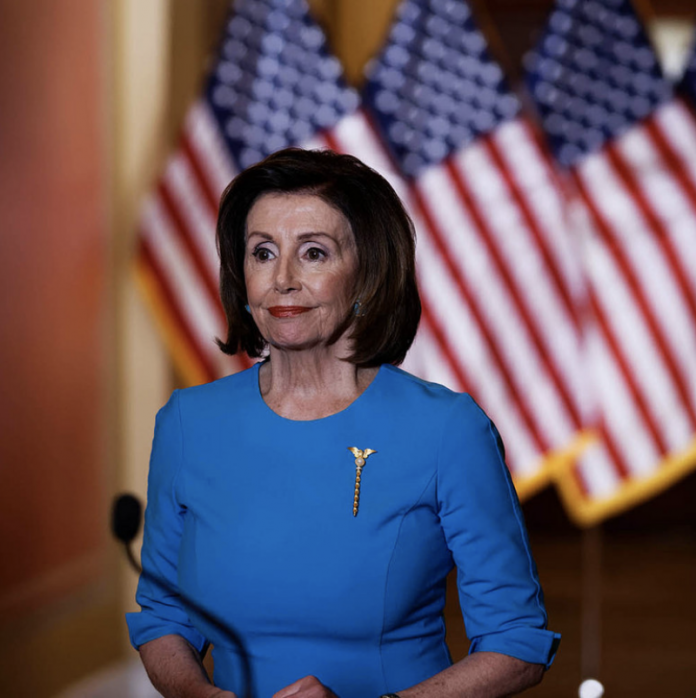 Democrat leaders continue to blame President Trump for the presence of coronavirus in the United States.
Since the inception of COVID-19, Democrats maintained that the president failed to take the necessary preventative measures. Now, one of the most common talking points suggests that Trump is failing to adhere to "the science" of stopping the spread.
Earlier today, Speaker of the House Nancy Pelosi espoused this claim. As a matter of fact, the House Speaker stated that Trump's management of coronavirus is responsible for a "disproportionate" amount of people of color dying from the virus.
Pelosi on Trump and Coronavirus in the United States
These latest criticisms of President Trump arrived during Pelosi's Thursday press conference. While speaking before reporters, the House Speaker slammed the nation's current response to the virus; in Pelosi's own words, what's happening right now is "not even close" to the necessary actions.
This assessment came right around the time that the Speaker blamed President Trump for non-white people dying from coronavirus. Pelosi professed that Trump's absence of a "strategic plan" is essentially causing people of color to die. She then claimed that a good plan for COVID-19 entails social distancing, along with testing, contact tracing, and treating the virus.
WATCH LIVE: Nancy Pelosi holds her weekly press conference, days after House Democrats introduced legislation for sweeping police reform https://t.co/Nj065CIsxp pic.twitter.com/4tTZ3XW16R

— CBS News (@CBSNews) June 11, 2020
As of now, there is no definitive cure for COVID-19. However, scientists are working on developing a coronavirus vaccine. It's also important to know that America leads the world in daily testing for COVID-19; this is true in spite of Pelosi's comments about the president supposedly lacking a "strategic plan."
The House Speaker also touted Democrats' HEROES Act while addressing reporters. Many of the proposals have absolutely nothing to do with coronavirus; although, this has maintained as a recurring theme of legislation presented by left-wing congressmembers. Compulsory mail-in voting and $76 billion dollars for housing aid are just a few examples of proposals within the HEROES Act.
At this time, President Trump has not replied to Pelosi's accusations against him. Weeks ago, the president stated that he doesn't respond to the House Speaker because he views her as a "waste of time."
Today's earlier, aforementioned remarks from Pelosi mark yet another instance of her going after Trump.