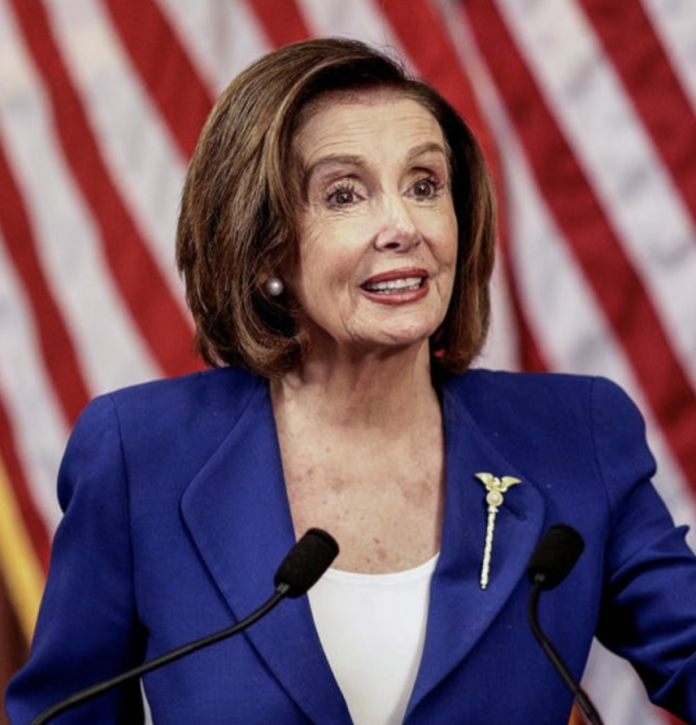 With each passing day, more and more Americans are vocalizing their interest in getting back to work. This is why an increasing number of governors are being hit with lawsuits and facing protests. The point is very clear; Americans are sick and tired of government barring them from their jobs, businesses, and livelihoods.
Despite the voices of people who wish to return to work, House Speaker Nancy Pelosi has another idea in mind. Earlier this week, the Speaker participated in an MSNBC interview; during this time, Pelosi talked about the government providing Americans with a "minimum guaranteed income."
A Closer Look at Pelosi's Proposed Gov't Handout
Many Democrats have chosen to criticize states like Georgia that are gradually reopening, albeit with certain guidelines, and allowing people to return to work. When Pelosi spoke with MSNBC, she stated that a minimum guaranteed income is "worthy" of taking a look at.
In the House Speaker's own words:
"Perhaps so because there are many more people than just in small business and hired by small business as important as that is to the vitality of our economy. [There are also] other people who are not in the public sector meeting our needs in so many ways that may need some assistance as well."