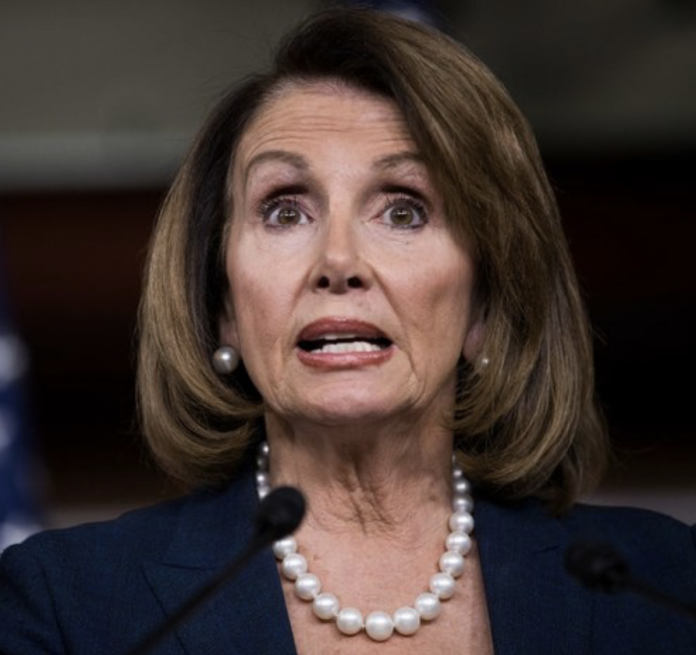 On Monday, House Minority Leader Nancy Pelosi wrote about the plans of Congressional Democrats who recently regained control of the House of Representatives, reports The Hill.
An Overview of the Future for House Democrats
In a Dear Colleague letter, Pelosi affirmed that House Democrats plan to make the most of their win in last week's midterms.
"As we travel to Washington for this lame duck period, House Democrats are anything but lame ducks. We are flying high and taking pride in the greatest Democratic victory in the House since 1974."
The House Minority Leader furthermore stated that Democrats are open to bipartisanship, yet will remain firm on certain issues.
"We have great opportunity, and therefore great responsibility to get results for the American people. In the next few weeks, we need to be unified, find common ground with Republicans in our legislative engagements, but stand our ground when we must."
Similarly to Pelosi, President Trump has also affirmed his interest in working across partisan aisles. However, during last week, the president noted that Republicans still maintain strong dominance in the Senate.
Democrats' victory in the House of Representatives has served as somewhat of a political gamechanger in Washington. Republicans previously maintained control of both the House and Senate.
More on "Finding Common Ground"
Despite Pelosi's talks of common ground, there are multiple indicators that everything may not run smoothly with the newly Democrat-controlled House. For starters, the House Minority Leader recently affirmed that gun control will serve as a policy which Democrats will push for in 2019. This is unlikely to fare well with a Republican-controlled Senate and pro-Second Amendment commander-in-chief.
Ultimately, time will tell as to whether or not House Democrats are able to find common ground with their Republican colleagues. Legislators are scheduled to return to Congress this week, following the Democrats' House victory.
America's Thoughts
Readers of The Hill weighed in with their thoughts about Pelosi's statements. They also shared their views on the possibility of Congress members reaching common ground.
"The House of Representatives hasn't worked since John Boehner cried all over the gavel you handed him."
"So tell us, Nancy, how are you going to get anything accomplished with the red Senate in your face?
"I seriously doubt if either Pelosi or Trump has "bipartisan" in their vocab at this time."