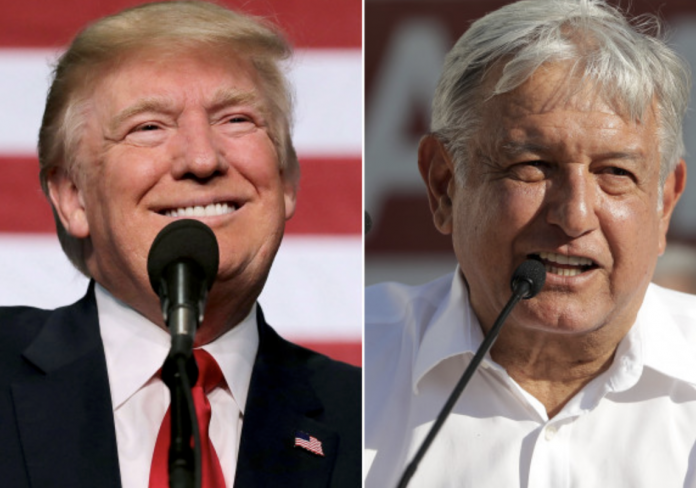 On Wednesday, Americans learned that Vice President Pence will fill in for President Trump at the inauguration of Mexican President-elect Andres Manuel Lopez Obrador, according to Fox News.
An Overview of the Talks Between Trump and Lopez Obrador
The Mexican President-elect's inauguration is currently set to take place on December 1, 2018. Lopez Obrador and Trump spoke on the phone earlier today, thus coming to an amicable agreement to have Pence fill in for Trump. The two world leaders also discussed upcoming projects involving Mexico and Central America.
The Mexican President-elect spoke highly of his conversation with the sitting U.S. president. Lopez Obrador noted that he and Trump "achieved a good understanding." The two world leaders also appear to harbor similar immigration outlooks.
Lopez Obrador is striving for the United States, Canada, and Mexico to collaboratively create jobs; the Mexican President-elect is hoping that new job creation will subsequently allow Mexicans and Central Americans "[to] find work where they were born, where their families, culture, and customs are."
In order to achieve this goal, the Mexican President-elect wants the United States to take a few steps. First, Lopez Obrador is hoping for America to invest in Mexico's $1.6 billion regional development strategy. This strategy entails updating oil refineries, planting fruit trees, and establishing connecting trains. The Mexican President-elect will subsequently forward development plans to Trump for review. He moreover hopes for Mexico and the United States to form an "alliance for progress."
Like Lopez Obrador, President Trump appeared to maintain a positive outlook regarding the conversation. Shortly afterward, he tweeted about the positivity of the call and noted future work with the Mexican President-elect.
Just spoke to President-Elect Andres Manuel Lopez Obrador of Mexico. Great call, we will work well together!

— Donald J. Trump (@realDonaldTrump) October 3, 2018
More on Mexico
Trump and Lopez Obrador did not mention whether talks about the creation of a border wall occurred during their earlier conversation. Throughout Trump's 2016 campaign for office, he vowed to build a wall along the Southern border to halt illegal immigration. Then-candidate Trump furthermore stated that Mexico would fund the wall. However, Enrique Pena Nieto, the soon-to-be former Mexican President repeatedly stated that Mexico would not fund the president's border wall.
Additional updates will follow this report as new developments arise.