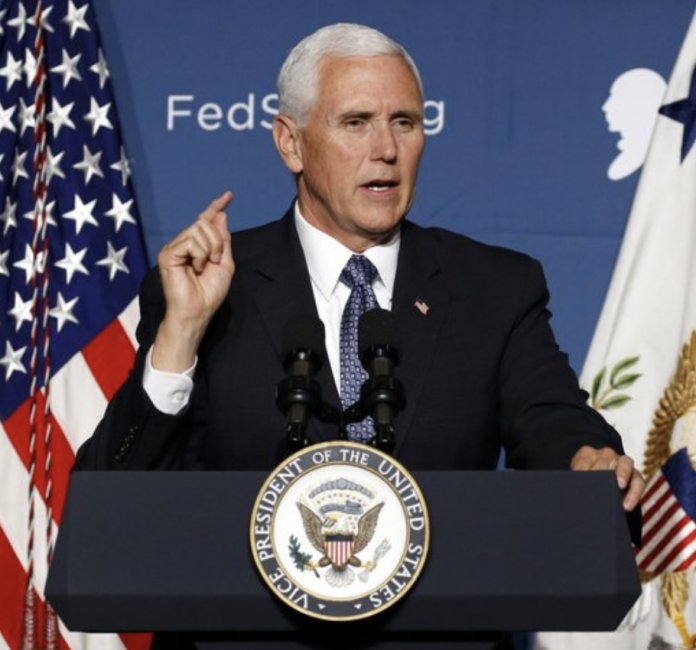 During a recent Fox News interview, Vice President Pence weighed in on Rep. Ilhan Omar. The vice president made some very strong statements regarding Omar's past rhetoric and her current political standing.
Reviewing Pence's Statements on Omar
It's important to preface the vice president's remarks with Omar's history. Since her time as a congresswoman, she has made various controversial statements.
The statements in question include asserting that American politicians are paid off to support Israel; Omar furthermore described 9/11 as "some people did something" and claimed that the United States bears responsibility for the crisis in Venezuela.
In light of the manner in which Omar has conducted herself since becoming a congresswoman, Pence shared the following statements during his interview with Fox News:
"Look, Ilhan Omar has made statements, antisemitic comments, statements against our most cherished ally, Israel, that ought to be rejected by every American…and frankly, the fact that very recently she [was] trying to blame the United States of America for the deprivation and poverty brought on by the dictatorship in Venezuela."
The vice president then stated that Omar does not deserve her position as a member of the House Foreign Affairs Committee.
In Pence's own words:
"The people of Minnesota will decide whether or not she remains in Congress. Congresswoman Omar has no place on the House Foreign Affairs Committee and the Democratic leadership ought to remove her."
Thus far, Democrats have yet to revoke Omar's status as a member of the House Foreign Affairs Committee.
More on Reactions to Omar's Statements
The statements from Rep. Omar have offended many Americans. Her comments about American politicians receiving money to support Israel attracted bipartisan backlash; numerous people also viewed these comments as anti-Semitic.
Omar's description of 9/11 as "some people did something" did not go over well, either. Many people in this country viewed the description as a nonchalant dismissal of one of America's most devastating attacks in history.
The remarks from the congresswoman have caused certain critics to question how she feels about America. However, Omar has regularly pushed back against individuals who assert that she does not truly love this country. To a certain extent, various progressives, such as Rep. Ocasio-Cortez also defended Omar in the wake of controversy from her remarks.