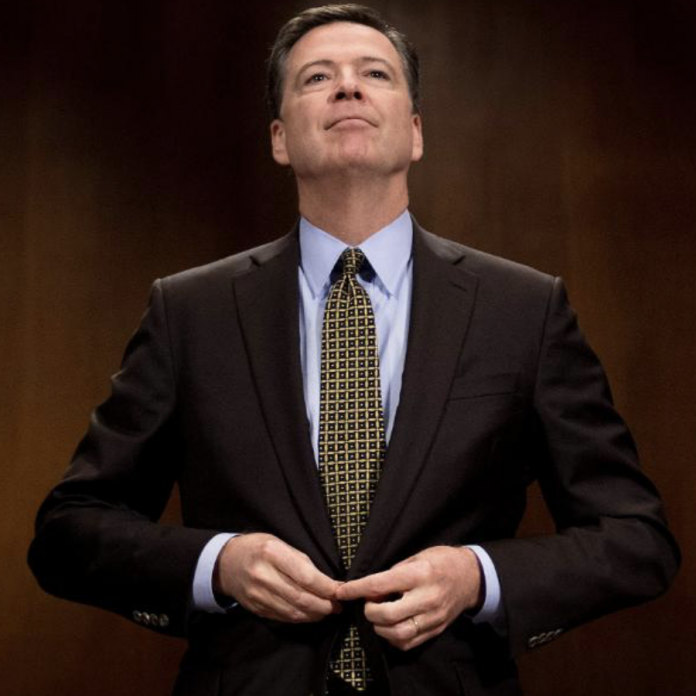 Former FBI Director James Comey recently announced to the American people that President Trump may face an indictment after his time in the White House. The prediction has since dominated headlines and even prompted a response from the president himself.
Everything You Need to Know
Comey's remarks came during his time at a CNN town hall. During this time, the former FBI director faced a question about claims that Trump's status as president shielded him from obstruction of justice charges.
At this point, Comey affirmed that he agrees with the aforementioned assertions regarding Trump. The former FBI director then followed up with the following explanation:
"[Mueller] was trying to do something principled and fair; I can tell you from personal experience that sometimes when you try to do that, people misunderstand you. He said, I can't indict the president because of Department of Justice policy and given that, it would be unfair to accuse him of a crime in a document when he can't vindicate himself in a trial."
Comey furthermore expressed his opinion that the Justice Department will review whether or not President Trump should face an indictment for obstruction of justice. However, Comey also stated that evidence of obstruction "sure looks like it's there."
What Did President Trump Have to Say?
It did not take long for the president to respond to James Comey. Trump took to Twitter, slamming Comey's service as the FBI director and moreover stated that he will go down as the worst director in U.S. history.
See for yourself:
James Comey is a disgrace to the FBI & will go down as the worst Director in its long and once proud history. He brought the FBI down, almost all Republicans & Democrats thought he should be FIRED, but the FBI will regain greatness because of the great men & women who work there!

— Donald J. Trump (@realDonaldTrump) May 10, 2019
Comey's remarks and President Trump's subsequent response come a little after the two years ago in which Trump fired Comey. Trump noted Comey's poor management of the FBI as the reason for his termination.
More on Obstruction of Justice Claims
Since the conclusion of the Mueller probe, many Democrats have claimed that President Trump likely obstructed justice throughout the duration of the probe. This is something which Mueller failed to confirm or deny; although that hasn't stopped Democrats from attempting to impeach him from office.
Subsequently, numerous Trump supporters accused the president's critics of intentionally changing narratives in order for him to be guilty. It's also important to note that Comey's statements come despite his political status of "unaffiliated."
The president maintains that he never obstructed justice at any point.