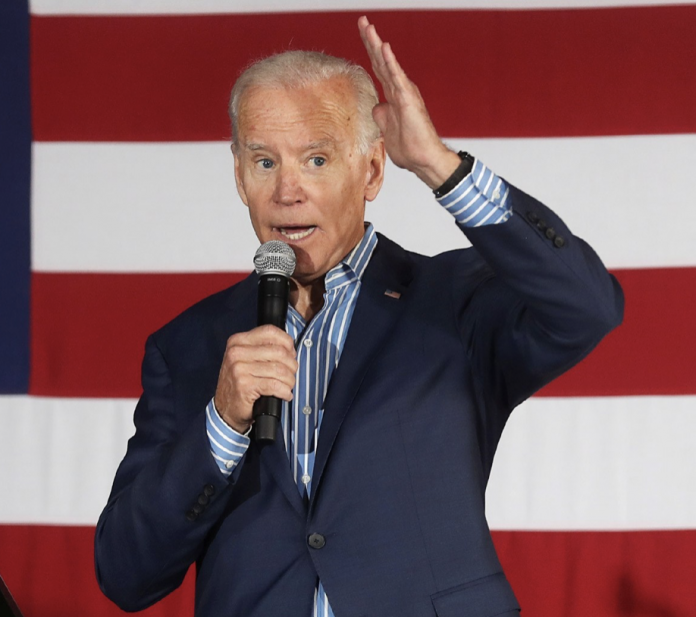 During a campaign stop in Los Angeles, California, 2020 Democrat hopeful Joe Biden weighed in on a touchy subject matter which may ruffle some feathers.
According to the former vice president, the United States of America is "obligated" to provide healthcare to individuals who illegally sneak into the country.
Why is Healthcare an Obligation for Illegal Immigrants?
The subject matter came up after a question from the press. In essence, Biden faced an inquiry regarding whether or not illegal immigrants deserve access to Medicare or Medicaid. Of course, Biden's answer did not stray from the mainstream Democrat position on this matter.
In Biden's own words:
"I think that anyone who is in a situation where they are in need of health care, regardless of whether they are documented or undocumented, we have an obligation to see that they are cared for."
The former vice president then proceeded to defend his position on why illegal immigrants deserve healthcare.
"By the way, a significant portion of undocumented folks in this country are there because they overstayed their visas. "It's not people breaking down gates coming across the border, so the biggest thing we've got to do on this thing is tone down the rhetoric. We know why it's happening. It's to create fear and concern."
Shortly thereafter, Biden followed up by slamming President Trump's stance and commentary on illegal immigration:
"The idea that we are just trying to scare the living devil out of the American public — 'My God, hordes are coming,' the way [Trump] characterizes it — is just simply wrong."
Biden's statements on this matter come at an interesting time. Americans recently learned that arrests at the Southern border skyrocketed to over 100,000 in April 2019. This also serves as the highest number of arrests since 2007.
Illegal Immigration in the United States
Democrats are very well-known for their lackluster stance on illegal immigration. The idea that healthcare is an "obligation" to those who are here illegally isn't universally shared. However, Biden's statements on this matter will likely fare well with progressives; this is a group which the former vice president has struggled to win over since announcing his candidacy.