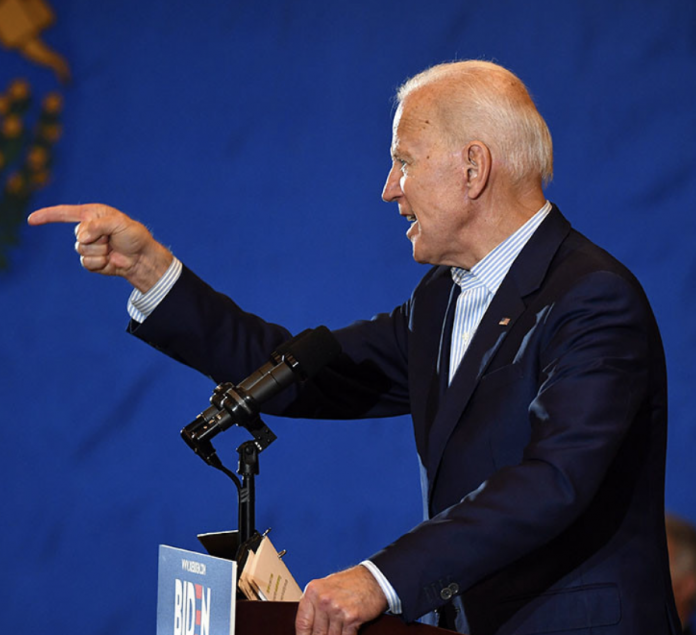 Earlier this morning, President Trump weighed in on the 2020 presidential election. Per his own admission, Trump believes that Joe Biden will eventually end up winning the Democratic nomination.
Reviewing Trump's Prediction
The president shared his thoughts on the 2020 presidential election with the following tweet:
Looks to me like it's going to be SleepyCreepy Joe over Crazy Bernie. Everyone else is fading fast!

— Donald J. Trump (@realDonaldTrump) May 10, 2019
A Closer Look at Biden's Candidacy for President of the United States
Trump and Biden share a history at taking shots at once another since the former's time in office. As a matter of fact, the president has taken several swipes at Biden in the recent weeks. The former vice president previously faced controversy after accusations of inappropriate physical contact with young women and girls. Since this controversy, Biden has vowed to be more cognizant of the manners which he directs onto others.
When Biden announced his candidacy for president, he took several jabs at President Trump. Like other Democrats, the former vice president maintains that America cannot take a second term of President Trump. Biden believes that another Trump victory would harm America in irreparable ways; of course, this is not the shared viewpoint of the individuals who voted for President Trump during the last election cycle.
Biden has seemingly already attempted to reach out to Trump supporters by asking how their lives have improved since the president's time in office.
How is Biden Doing Thus Far?
At this point, Biden is leading in the polls with 36% amongst Democrat voters. The former vice president's lead comes despite pushback from progressives. This is interesting because there seems to be a break within the Democrat Party. Many left-wing voters favor Biden, yet strong (and arguably radical) progressive groups don't share this outlook in the slightest.
As a matter of fact, Biden met intense backlash from the Justice Democrats, following his entry into the 2020 presidential election. The Justice Democrats slammed Biden for being what they see as a "centrist" and essentially maintained that the former vice president is not far left enough.
Only time will tell the accuracy of President Trump's prediction. However, this will also serve as an indicator of whether or not staunch progressives or other Democrat voters maintain the greatest influence within the party.