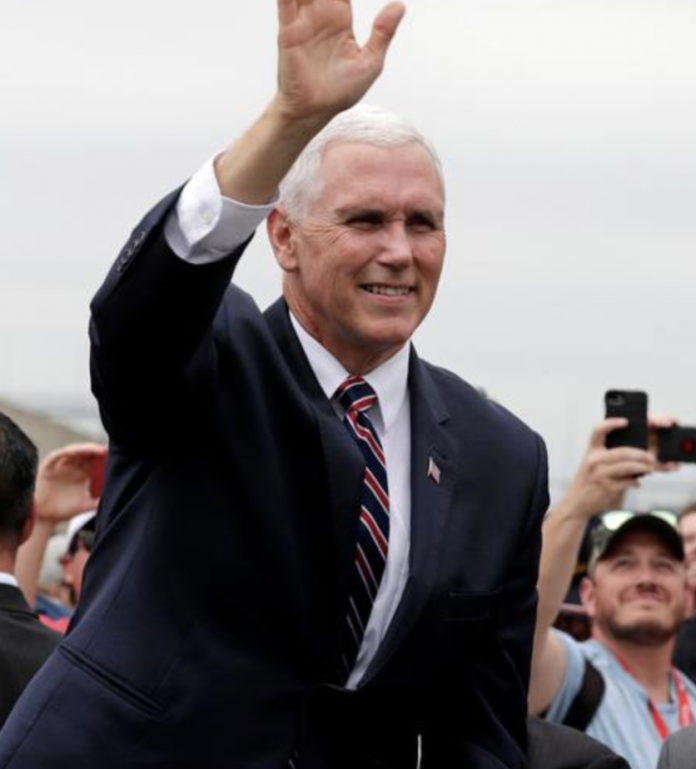 On Wednesday, Vice President Pence spoke about the ongoing acts of violence and hatred in America. Pence also expressed hopes that the people of this country will "rise above" such behaviors, according to The Hill.
An Overview of the Vice President's Statements
Pence delivered his remarks during a rally in Ohio. The vice president's following remarks come after the Pennsylvania shooting which took place at the Tree of Life Synagogue this past weekend.
"As President Trump and I have made clear, what happened was not just criminal, it was evil. We will never allow violence or anti-Semitism to take hold in the United States."
The vice president then noted that the Trump administration will work to bring the culprits of hate crimes to justice. Finally, he urged Americans to pray for the affected victims.
"For now, we urge every American, pray for the victims and their families and the entire Jewish community all across Pittsburgh. [Pray] that they would know that we are with them. [Pray that our nation would] rise above the hate, move past division, and embrace our common destiny as Americans."
More on the Vice President's Statements
Political leaders on both sides have condemned the Synagogue shooting. Earlier today, the Washington Post reported that Robert Bowers, the suspect of the massacre, faced 44 indictments; many of these indictments state that Bowers' actions serve as hate crimes. In the time leading up to the Tree of Life Synagogue shooting, Bowers frequently posted anti-Semitic content on Gab, a social media platform.
Similarly to Vice President Pence, U.S. Attorney General Jeff Sessions condemned Bowers' acts of violence as "incomprehensibly evil and utterly repugnant to the values of this nation." President Trump stated that people who commit acts like Bowers should "pay the ultimate price."
As acts of violence have increased, various Americans have questioned the cause of these acts and possible, future opportunities for prevention.
Readers of The Hill weighed in with their thoughts about the Vice President's remarks.
"It will take more than prayer…"
"The media blame Trump for their own spreading of hate."
"The media is a boiling cauldron of hate."