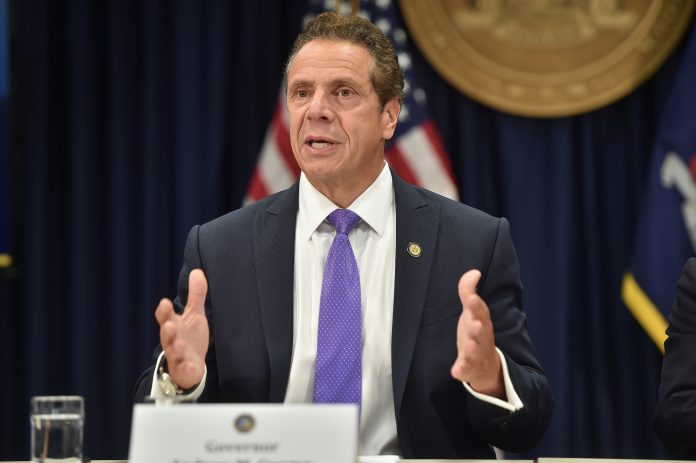 The State of New York is offering a $10 million funding to help protect non-public schools, cultural centers and religious institutions against hate crimes.
On Tuesday, Governor Andrew Cuomo said the state is now accepting applications for the second round of the $25 million Securing Communities Against hate Crimes Grant program. The governor announced the program in October last year.
Earlier this year, 307 institution across the state received $14.8 million in funding from the program. The State Division of Homeland Security and Emergency Services is responsible for administering the program.
Under the program, non-public institutions are eligible to request for funding to strengthen their security measures and prevent hate crimes. They will receive up to $50,000 in funding for additional security training, cameras, state-of-the-art-technology, door hardening, and other related security upgrades if their application is approved.
Organizations operating more than one facility can submit up to three applications for a total request of up to $150,000. The deadline of the applications for the grant program is on December 19, 2018 at 5:00 pm.
Hate crimes have no place in New York
Cuomo announced the second round of the grant program following the deadly mass shooting at a synagogue in Pittsburgh. The shooter, who expressed hatred against Jews, killed 11 people and injured six others inside the synagogue.
In a statement, Cuomo said, "Here in New York, our diversity of races, cultures, religions and beliefs has always been our greatest strength and we need to protect that legacy."
In addition, he emphasized, "Hate crimes have no place in New York and this funding will help those who are targeted due to their ideology, beliefs, or mission to take additional steps to increase the security of their facilities and keep our communities safe."
On the other hand, Lieutenant Governor Kathy Hochul, said, "Following the horrific shooting at Tree of Life Synagogue in Pittsburgh, we are stepping up our efforts to ensure all New Yorkers are protected from hate crimes."
"In New York, our strength is our diversity and we will not tolerate hatred against individuals due to their culture, religion, or beliefs. This grant funding will enhance security measures at cultural centers, nonpublic schools, and religious institutions to keep New Yorkers safe," she added.