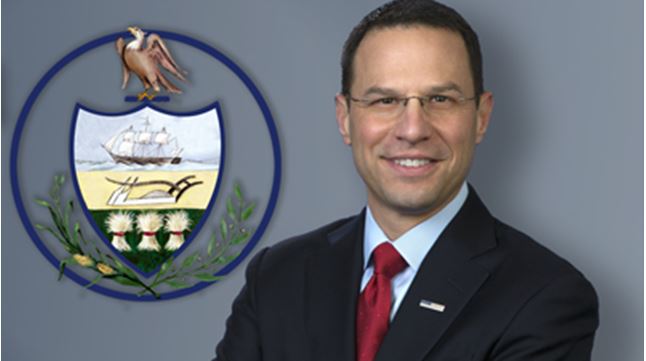 Pennsylvania Attorney General Josh Shapiro launched a new statewide initiative to stop gun violence, which is considered a public health crisis.
On Thursday, AG Shapiro said the Track + Trace Initiative is a collaborative, data driven approach to reduce gun trafficking and illegal transfers in Pennsylvania. The initiative will help ensure the removal of illegal guns across the state.
Pennsylvania is one of the states with the highest number of gun-related deaths, according to data from the Centers for Disease Control and Prevention (CDC).
In a statement, AG Shapiro said, "Gun violence is killing 1500 Pennsylvanians on average each year. It touches all of us – from daily shooting in our cities and towns, to rising suicides in our communities."
In October last year, the state mourned the death of eleven people who were victims of a mass shooting at the Tree of Life synagogue in Pittsburg. The shooter expressed hatred against Jewish people during his deadly shooting and gunfight with responding officers.
Track + Trace Initiative will address issues fueling gun violence
"As Attorney General, it is my responsibility to enforce the laws on the books while addressing the systematic issues that are fueling this crisis. Our new Pennsylvania Track + Trace Initiative is designed to do just that by investigating how prohibited purchasers obtain firearms and strategically shutting down those pipelines," he added.
AG Shapiro has been aggressive in combating illegal gun trafficking in Pennsylvania.  In 2017, his office's Gun Violence Task Force arrested 1,439 gun traffickers and seized 2,438 illegal guns. Last year, his office's Bureau of Narcotics Investigation recovered 390 illegal guns during a statewide drug busts.
"Track + Trace is focused on combating the everyday gun violence that is devastating our communities and families. If tracing crime guns can prevent one mother from burying her child, one person from buying a gun on behalf of a criminal, or assist one agency in figuring out how guns in the community are ending up in the hands of criminals, then we will have made progress for the people of Pennsylvania," according to AG Shapiro.