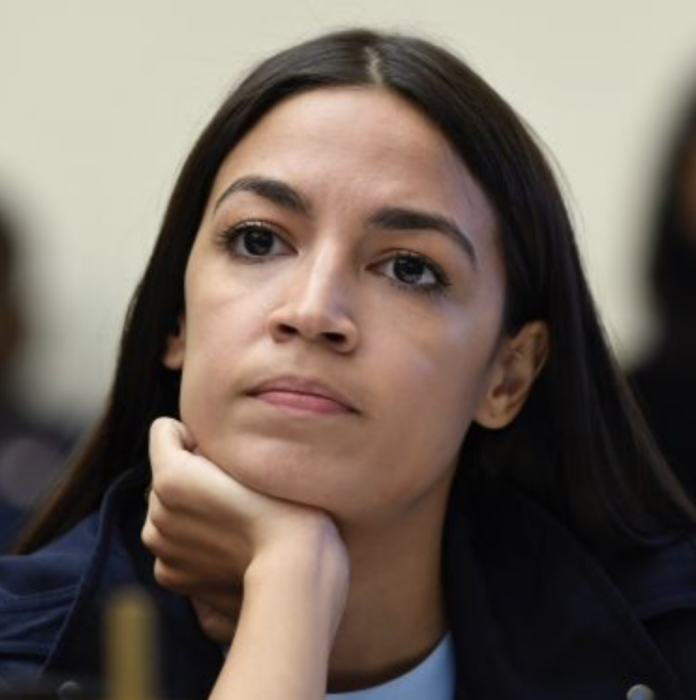 The divide between progressive Democrats and moderate Democrats continues to widen and become more apparent. Progressives believe that moderates are too lukewarm in the present political climate; likewise, moderates maintain that progressives are loose cannons doing more harm than good.
A feud between more outspoken freshmen congressmembers and House Speaker Nancy Pelosi exists. At the center of this feud is House Rep. Alexandria Ocasio-Cortez. On Wednesday, Ocasio-Cortez slammed Pelosi in an interview, going as far as to accuse her of racism.
AOC on Criticism from Pelosi
House Speaker Nancy Pelosi has publically censured members of the House such as Alexandria Ocasio-Cortez, Ilhan Omar, and others. These congress members have made statements which are very controversial, even to the point of making certain Democrats cringe. The manner in which Ocasio-Cortez, Omar, and others conduct themselves on Twitter is also viewed as problematic by Pelosi.
Despite the specific nature of Pelosi's criticism, Ocasio-Cortez has taken it in a new direction. The congresswoman maintains that hidden racism fuels Pelosi's criticism.
In AOC's own words:
"When these comments first started, I kind of thought that she was keeping the progressive flank at more of an arm's distance in order to protect more moderate members, which I understood. The persistent singling out…it got to a point where it was just outright disrespectful…the explicit singling out of newly elected women of color."
The problem with far-left liberals like @AOC is that if you disagree with them on anything to the slightest deviation, they instantly start calling you a racist. You can't work with people like that. https://t.co/NETcE2Udtv

— Dan K. Eberhart (@DanKEberhart) July 11, 2019
Where do Other House Democrats Stand?
Assertions that Pelosi is a racist are very new. As a matter of fact, many other House Democrats appear to disagree with Ocasio-Cortez. Many of the congresswoman's colleagues came to Pelosi's defense after the accusations of racism.
Rep. Val Demings specifically went to bat for Pelosi after Ocasio-Cortez's statements. Demings noted meeting Pelosi in 2011 and moreover claimed that the House Speaker has never engaged in behavior with "racial undertones." Another member of the House stated that Pelosi's only motivation is to "bring all sides together."
Earlier today, Pelosi responded to Ocasio-Cortez's claims of racism:
"I've said what I'm going to say. We respect the value of every member of our caucus. Diversity is our strength. Unity is our power."